Cocktail Party Invitation
Looking for an eye-catching online cocktail party invitation! Welcome to Smart E Invites, where we make it easy to create digital invitations for your Indian wedding cocktail party! We offer you a hassle-free way to design and send a beautiful invitation.

Also, you can make customised cocktail invitation card for family and friends. Hence, choose Smart E Invites for a beautiful online cocktail party invitation, contributing towards a healthy environment as well.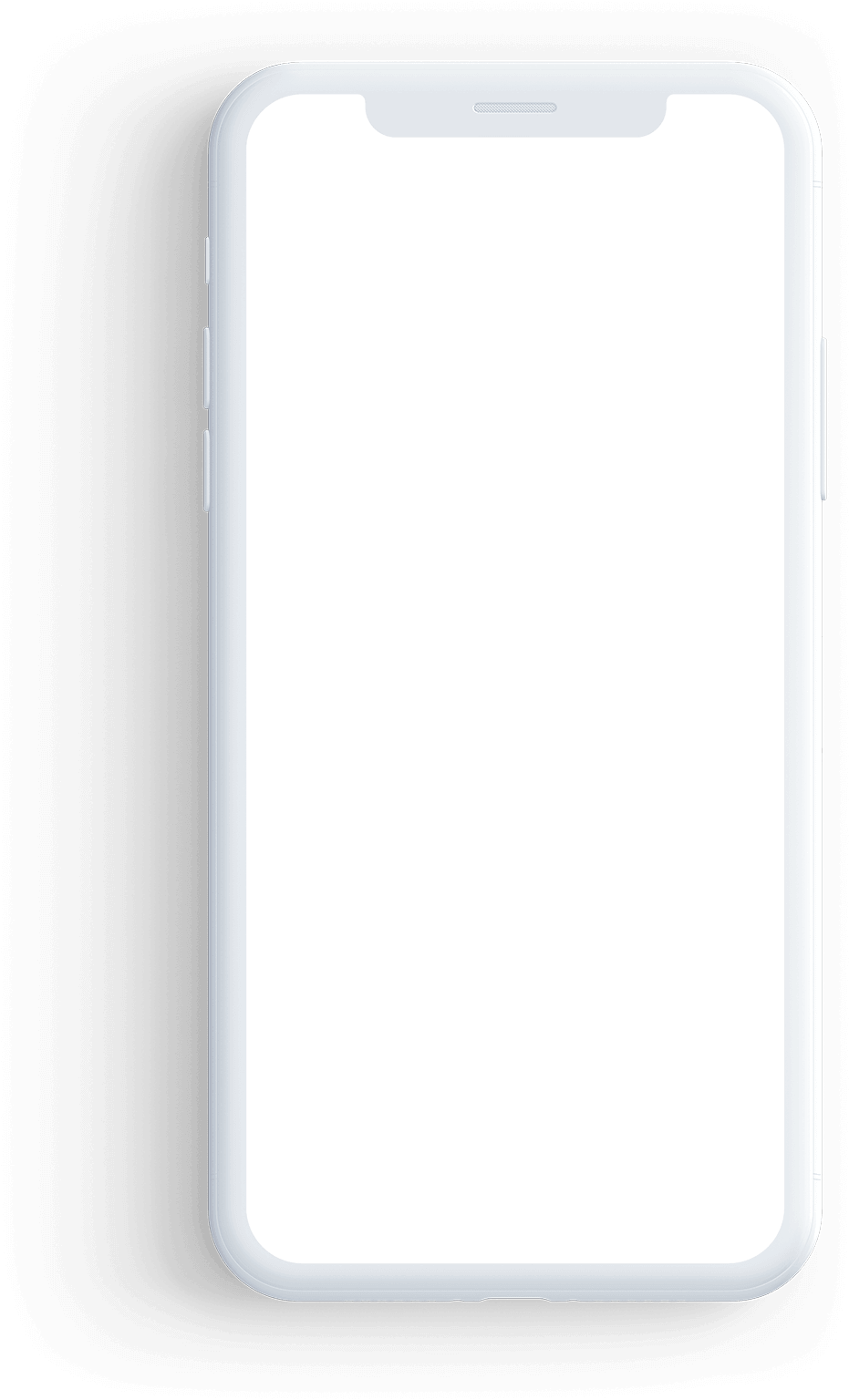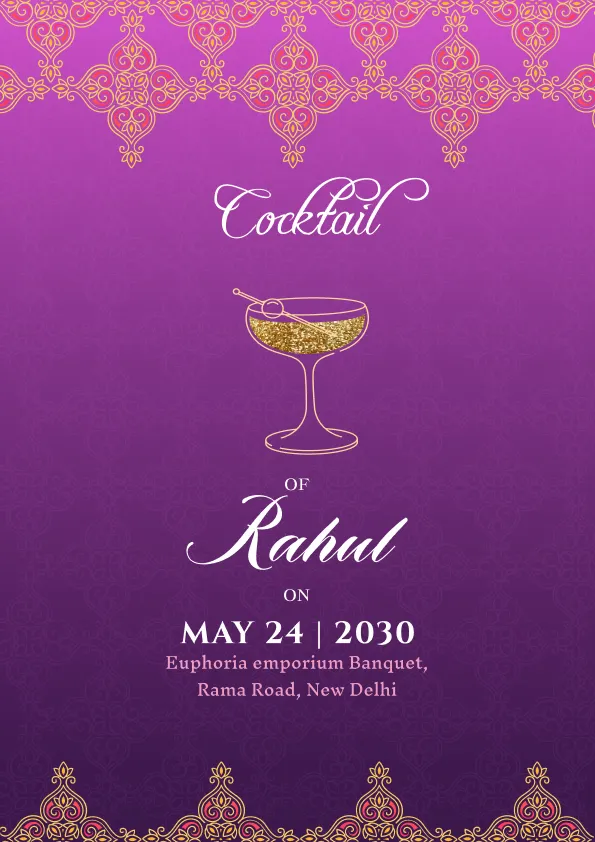 Popular Cocktail Party Invitation Templates
Introducing a digital Cocktail Invitation, a delightful addition to our invitation maker website! Whether you're hosting any cocktail party, Smart E Invites offer various options to create the perfect cocktail-themed invitations. With a diverse selection of templates inspired by classic and contemporary cocktail culture, you can easily customise every detail.
Choose from elegant martini glasses, tropical fruits, or mixology tools to add a touch of sophistication. Our user-friendly interface lets you personalise text, sizes, and formats and even upload your own images for a unique touch. Make your event unforgettable with our Cocktail Invitation Page, where style meets celebration!
A cocktail party is an important event in any Indian wedding. However, this is a chance for family members and friends to come together. Also, they celebrate the upcoming nuptials in a festive and relaxed setting. A well-designed cocktail party invitation card sets the tone for the party and creates excitement among your guests.
Opt for paperless cocktail invitations and enjoy a range of benefits. Save time and money by reducing printing and postage costs. Reduce environmental impact and promote sustainability.
Moreover, you can easily customise and personalise digital cocktail invites and effortlessly share them with guests. Hence, embrace the convenience and go green with paperless cocktail invitations.
Making Cocktail Party Invitation With Smart E Invites
Our platform offers a variety of design templates to choose from. As a result, you can get the desired look for your cocktail party. Whether you need something modern or traditional, our templates can be customised to match your unique style and preferences. You can also add your desired images and graphics to create a truly one-of-a-kind invitation.
One of the greatest things about Smart E Invites is its ease of use. And Smart E Invites also offers different cocktail party invitation template options. Even if you don't have design experience, you can create a professional-looking invitation in minutes.
Simply select your template, add your event details, and customise the colours and fonts to match your cocktail invitation design. Our intuitive editor makes it easy to make changes and preview your design before finalising your online cocktail invitation.
Once you are finished with the design, you can easily send your cocktail party invitations to your guests. You can send them through email or any social media platform. This saves you money and time against traditional paper invitations. Also, Smart E Invites allows you to track RSVPs and send reminders to your guests as needed for the cocktail party.
Our platform is also mobile-friendly, so your guests can view and respond to your invitation on their smartphones or tablets. This is especially convenient for busy guests who may lack the time to sit down and RSVP on a desktop computer.
We make it easy to create cocktail party invitations to impress your guests if you're planning an Indian wedding cocktail party. Also, we offer a variety of templates and a user-friendly platform. You will be able to make an invitation on Smart E Invites that perfectly captures the spirit of your event.
Go paperless and create beautiful digital cocktail invitations with our easy-to-use invite maker. Customise templates, add your personal touch and invite your guests in style. Therefore, try the Smart E Invites platform today to make your wedding cocktail party an event to remember!
Frequently Asked Questions
It is one of the crucial yet informal functions before the wedding, to ensure the healthy bonding between the families of bride and groom.
Different templates are available on Smart E Invites, helping in creating the desired cocktail invitation card on your fingertips. Therefore, it is a recommended choice.
You'll need to enter the essential details, including the venue, timing and a brief about the bride and groom, then you are good to go for sending the invitations. 
Smart E Invites operates under its privacy policy, ensuring that all the information remains confidential.
You can describe the cocktail party by mentioning the duration of the party or any other information such as dress code for the cocktail party.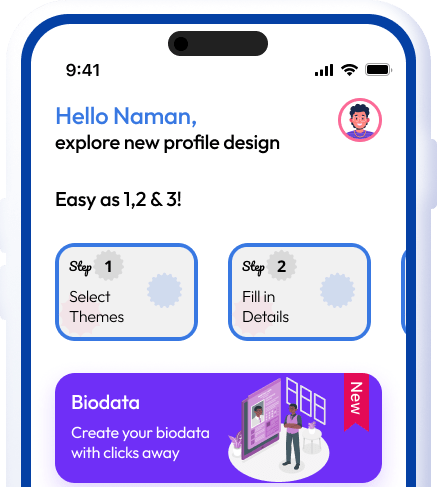 Design & Create the Perfect E-Invitation
Check out the latest online wedding invitations at Smart E Invites for making your special day memorable.