Mehndi Ceremony Invitation
Welcome to Smart E Invites, where we provide unique and customisable online invitations for your Mehndi ceremony, an essential event in the Indian wedding. In this ceremony, we apply a paste of henna to the hands of the bride and groom by friends and family.

Moreover, With our vast collection of designs and templates, you can effortlessly create and send your guests a beautiful mehndi invitation card.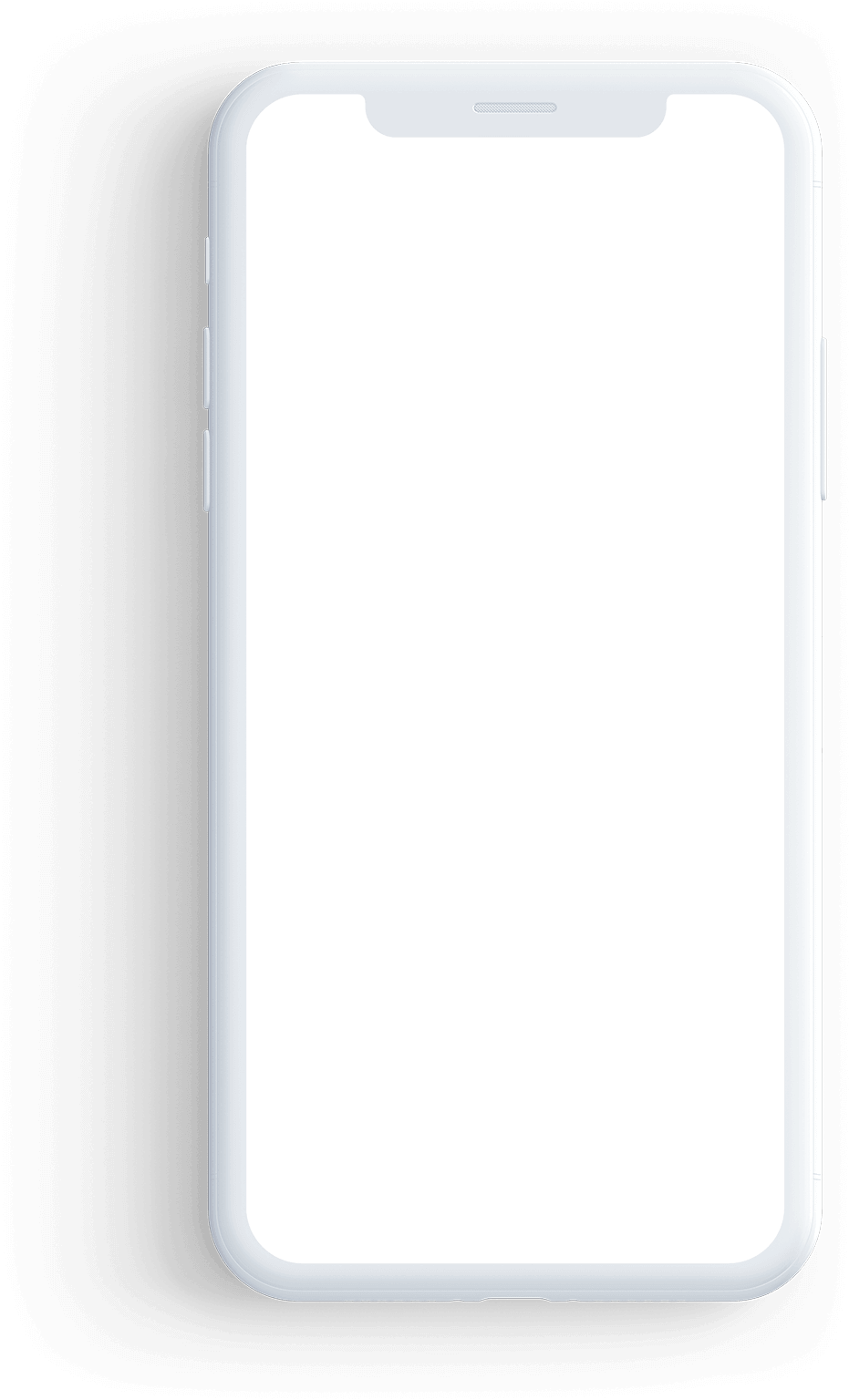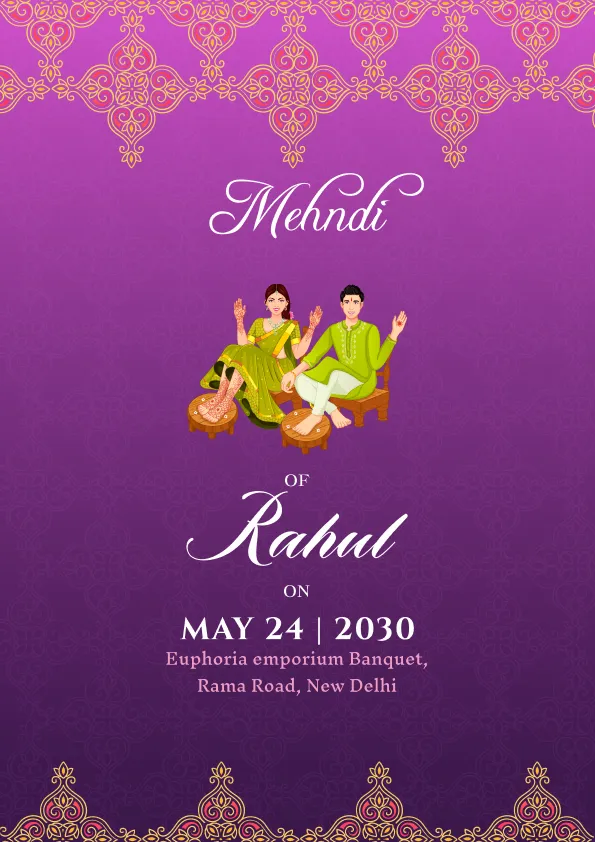 Popular Mehndi Invitation Templates
About Mehndi Ceremony Invitation
Importance Of Mehndi Ceremony In Indian Weddings
The Mehndi ceremony is integral to Indian weddings, particularly in Hindu, Muslim, and Sikh cultures. It is a joyful pre-wedding ritual that involves the application of henna paste on the hands and feet of the bride, as well as her female relatives and friends. However, the Mehndi ceremony is usually held a day or two before the wedding day.
Mehndi, or henna, is a natural dye derived from the leaves of the henna plant. The paste is applied in intricate patterns on the skin, creating beautiful temporary designs ranging from delicate motifs. Also, it includes elaborate designs covering the entire hand, arm, and sometimes even the feet. Furthermore, the application of Mehndi is often made by skilled artists who specialise in creating intricate henna designs.


The Mehndi ceremony is a vibrant and festive occasion filled with music, dance, and laughter. It is a time for the bride and her loved ones to come together and celebrate. The atmosphere is joyful, with traditional songs, dances, and performances adding to the festivities. Moreover, family members, friends, and guests also participate in the Mehndi application, and it is common for women to have their hands adorned with henna as well.


The Mehndi ceremony holds deep cultural significance. It brings the bride good luck, prosperity, and fertility. Moreover, the rich red color of the Mehndi symbolizes love and the bond between the couple. It is also a form of self-expression and a way to enhance the bride's beauty on her special day.
Smart E Invites For Mehndi Invitation
At Smart E Invites, we realize the importance of the Mehndi ceremony in Indian weddings. It is a fun-filled event where the bride, family, and friends gather to apply intricate henna designs on their hands and feet. It is a joyous occasion full of music, dance, and laughter. Therefore, we have curated a collection of designs that reflect the spirit of the ceremony with the Mehndi invitation cards.


Our designs range from traditional to modern, with options that suit every taste and preference. Our team of expert designers has meticulously created each design to ensure that it captures the essence of the Mehndi ceremony. Moreover, we also offer customization options, allowing you to add your personal touch to the invitation. You can choose from different fonts, colors, and layouts. Also, you can create an Evite with the desired mehndi invitation message to make your invitation stand out.


We understand that creating a mehndi function invitation for an Indian wedding can be exhausting. Therefore, we have made the mehndi invitation process simple and hassle-free. All you need to do is select a design for the Mehndi invitation template, customize it, and send it to your guests. We can do it via email, messaging apps or any other social media. Additionally, our mehndi ceremony invitation cards are eco-friendly and cost-effective, saving you time and money.
Smart E Invites To Enhance Mehndi Ceremony
Smart E Invites is user-friendly, and our customer support team is always available to assist you with any questions or concerns. We will assist you with the mehndi invitation content as well. We value your satisfaction, and we promise to provide you with unique Mehndi invitation cards that exceed your expectations. Along with this, you can create an invitation with desired mehndi invitation message.
In conclusion, if you are looking for beautiful and customizable digital invitations for your Mehndi ceremony, you have come to the right place. Moreover, browse through the Smart E Invites collection of designs, customize your invitation, and send it to your guests with just a few clicks. Let us help you make your mehndi night invitation cards a joyous memory for you and your loved ones with a wide range of mehndi invitation card design.
What Makes An Online Mehndi Invitation Irresistible?
A digital Mehndi function invitation becomes irresistible when it captures the essence of tradition, beauty, and celebration. The design should be visually captivating, incorporating elements that reflect the intricacy and elegance of Mehndi art. Delicate henna motifs, floral patterns, and vibrant colors can be used to create an inviting and eye-catching invitation.
Personalization plays a crucial role in making a digital Mehndi function invitation irresistible. Including the names of the bride and groom, along with their photos or illustrations, adds a personal touch that resonates with the invitees. Additionally, incorporating customizable features that allow guests to interact with the invitation. This includes virtual Mehndi design simulations or personalised messages, enhancing overall engagement and excitement.


The invitation should provide clear details about the date, time, and venue of the Mehndi function. It can also include information about dress codes, specific Mehndi-related customs or activities, and instructions for guests to participate in traditional Mehndi rituals, like applying henna at home before the event. This level of detail ensures that guests have all the necessary information and feel well-prepared to partake in the celebration.
Convenience is also a key factor in making a digital Mehndi function invitation irresistible. Integrating RSVP options and including links to digital platforms for guests to join the Mehndi function or send their good wishes virtually adds a modern touch that enhances beauty.
Frequently Asked Questions
Under the mehndi invitations sections, Smart E Invites' offers eye-catching digital invitations for the Mehndi ceremony of Indian weddings
You can browse and select from a variety of available mehndi invitation templates, or you can create your own design with a unique mehndi invitation message or quote.
Create your desired mehndi invitation digital invitation, and send them directly to the guest via SMS, WhatsApp or any other messaging platform.
Usually, haldi function is performed before the Mehndi. However, few Indian cultures prefer Mehndi before the haldi.
You can pretty much write anything on an online mehndi invitation, including the venue, time of the function or information about the couple to-be.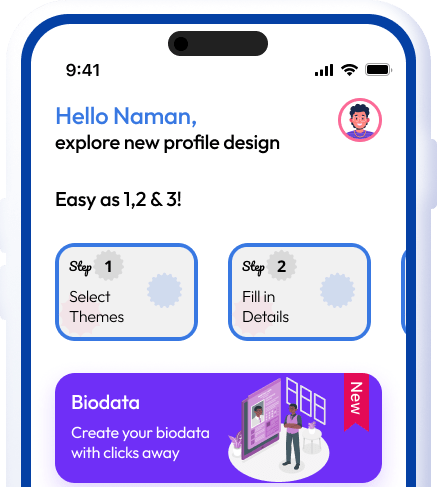 Design & Create the Perfect E-Invitation
Check out the latest online wedding invitations at Smart E Invites for making your special day memorable.