Wedding is not just an event its an emotion between two people , Two families, so to make it even more specials presenting you the custom cards to make it more unique and memorable.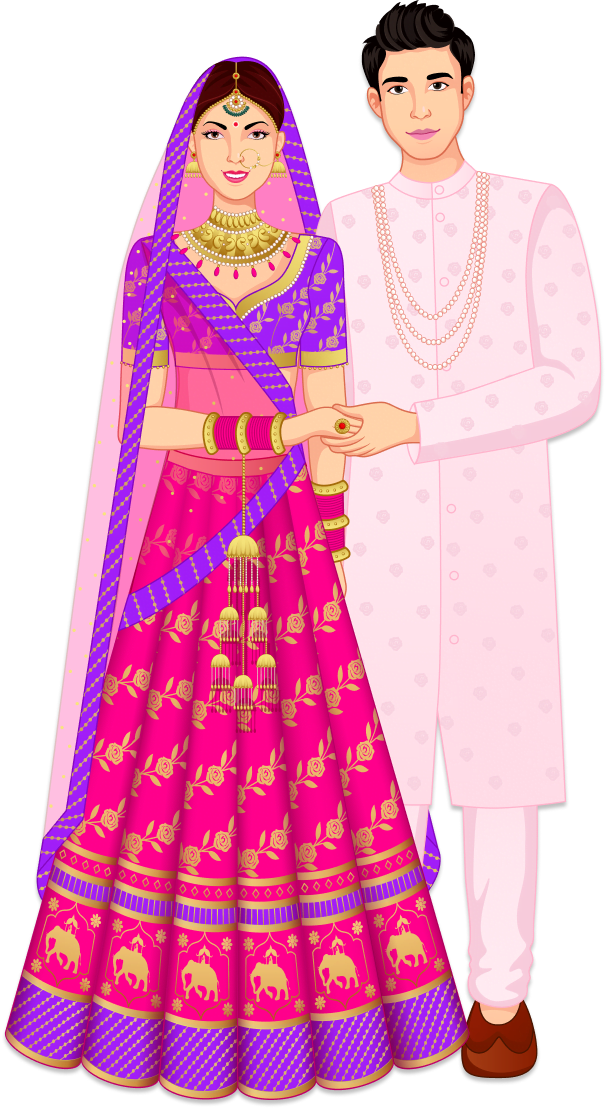 Ultimate Destination for Every Type of E-Card​
You've come to the right place! Smart E Invites is not only a hub for an extensive range of invitation designs but also a solution to make your dreams come true. You can find our complete range of Digital wedding invitations card designs and get them customized according to your marriage theme, wedding colors, or religion.
At Smart E Invites, we design Digital wedding invitations that are not only beautiful but also reflect the importance of the concept of marriage. We understand that marriage is a union between two people and one of the most life-changing moments for a couple. Therefore, every couple wants to make their wedding day memorable. We can help you create custom wedding invitations that reflect your unique style and personality, and that will make your special day even more memorable.
Select From the Best Wedding Invite Card
Template
One of the many challenges of preparing for a wedding is finding the right designer for your invitations. With so many different options available, it can take some time to find the one that fits your style and budget. Having your Wedding Invite Card Template professionally designed and printed can be costly, but it may be worth the investment to have them reflect the beauty and theme of your big day.
If you're looking for beautiful and unique wedding invitation templates, smarteinvites is the perfect solution! With our online invitation card maker, you can design custom invitations from scratch or customize one of our many templates to match your wedding theme. Here are some of our favorite wedding invitation styles: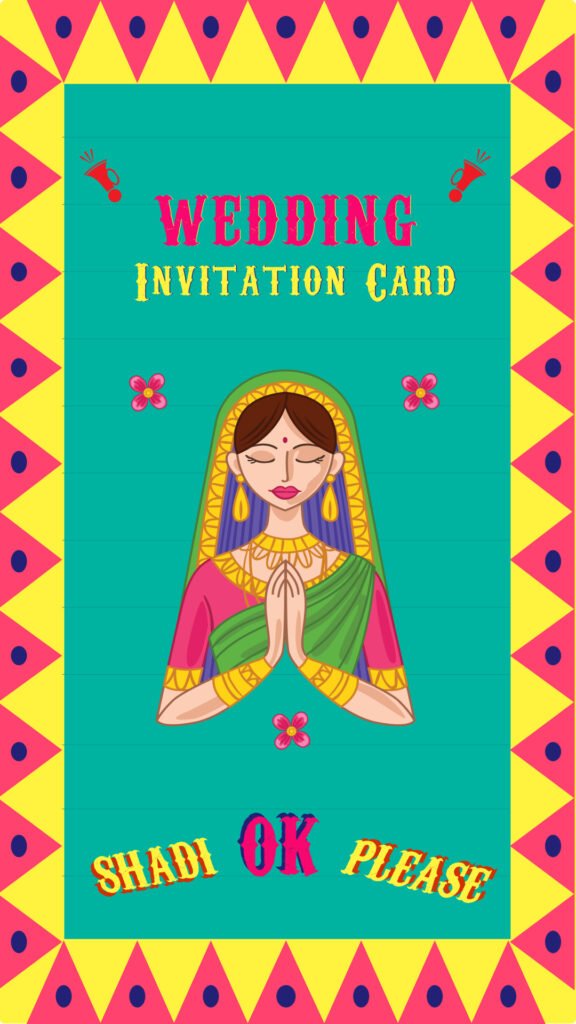 Desi Theme
Celebrate your new love with a beautiful Desi wedding invitation from Smart E Invites! We have a wide array of flower-decorated invitation cards for your special day.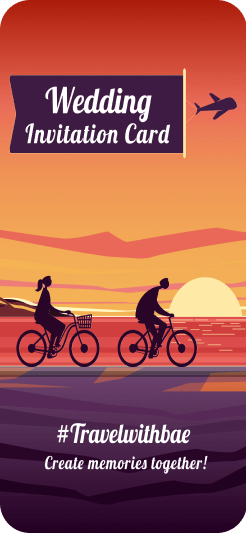 Travel Theme
Travel-themed customized to make your special day even more unforgettable. Celebrate your love with a unique invitation that will get your guests excited.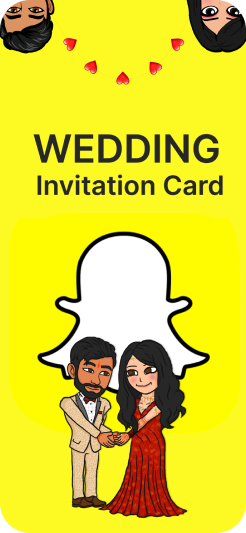 Snap Theme​
Snap designs are all the rage these days, and if you want to keep your wedding theme modern and elegant, a geometric wedding invitation design is the way to go.
Bollywood Theme
Bollywood-themed, customized to help make your special day even more unforgettable. Celebrate your love with a unique invitation that will get your guests excited.
Discover the Magic of Digital Cards with Smart E Invites
If you're looking for elegant and stylish Digital wedding invitations, you've come to the right place! Smart E Invites team has been designing beautiful invitations for years, and we have a huge range of designs to choose from. Whether you're looking for traditional Indian wedding invitations or something more modern, we have the perfect design for you.
We offer a range of different styles of invitations, from luxury hardcover designs to laser-cut invitations with RSVP cards and envelope sets. & with 500+ designs to choose from, you're sure to find the perfect match for your big day. So what are you waiting for? Browse our collection now and find the perfect Digital wedding invitation for your upcoming dream wedding.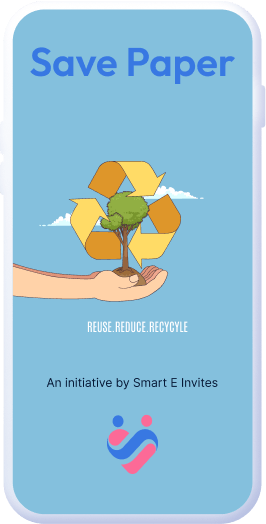 Benefits of Online Invitation
Celebrating love with E-Invites
Choosing a wedding invitation card is a lot different than it was in the past. Nowadays, the card reflects the status and class of the host. Families invest quality time and money to choose, tweak, and give an individual touch to wedding invitation cards.
Smart E Invites has quickly built up a strong customer base due to our dedication to assisting our clients throughout the ordering process. We make it easy and quick to design invitation cards online, and we always deliver on time without any errors or delays. Our long list of happy and satisfied clients speaks for itself when it comes to the quality of our cards. Digital wedding invitations are affordable, time saving and Eco – Friendly..
When it comes to choosing the right wedding invitations, there are a few things you need to take into consideration. With the world moving more and more into the digital age, e invite for wedding have become very popular in recent years. They are not only more feasible, but they also help you save money and be more environmentally friendly. You can send some creatively designed e invite for wedding or even a video via WhatsApp or email, depending on the theme of your wedding.
Wedding invitations are a critical part of the wedding planning process – after all, you can't very well have a wedding without inviting any guests! These days, many couples are opting for digital wedding invitations, which are not only more affordable and easier to distribute, but also eco-friendly. 
If you're looking for some creative and unique digital wedding invitation ideas, we've got you covered! From WhatsApp invitations to e invite for wedding and even video invitations, there are plenty of ways to make your digital wedding invitations stand out.
Your wedding day is a momentous occasion that you'll remember forever, and you want everything to be perfect. That includes your wedding invitations! Paperless invitations are a great choice for your big day. They're available in a variety of styles, designs, and colors, so you can find the perfect look to match your wedding theme. It's easy to find the perfect wedding card for your special day. Shop their selection of beautiful florals and bold colors to find the perfect invite for your guests.
Frequently Asked Questions
You can easily create the desired invitation card by selecting or customizing the templates and providing your details on the Smart E Invites app
We begin processing your order as soon as you provide the requirements and deliver the final invitation card at your earliest convenience.
Yes, the invitations are customizable according to different themes, templates, and catalogs, and you can easily design them as you desire.
We offer easy tracking of your order, and you can track it by visiting the order tracking interface.
We are still working on it.
 Smart E Invites has a secure and encrypted payment interface to keep your information safe and protected.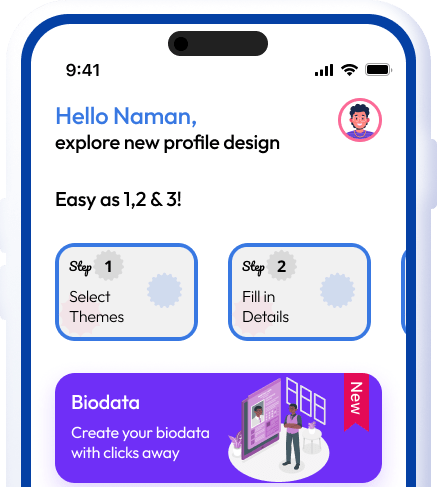 Design & Create the Perfect E-Invitation
Check out the latest online wedding invitations at Smart E Invites for making your special day memorable.