Weddings are a time of celebration, and every couple wants to make sure that their special day is unforgettable for all the right reasons. With the changing times, weddings have evolved, and so have the ways in which we invite our loved ones to join us in our joy. Gone are the days when paper invitations were the only option – today, more and more couples are opting for digital invites as a modern alternative.
If you're still wondering whether to go with the traditional paper invite or make the switch to online wedding invitations, you're not alone. But fear not! Here are the top 5 benefits of going digital that might just sway you in the right direction:
Top 5 Benefits Of Online Wedding Invitations
In the era of technological advancements, everyone is opting for online wedding invitations. This is due to the various benefits of online wedding invitations. Therefore, below are some of the major benefits of online wedding invitations.
1. E-Invitation: An Environmental-Friendly Option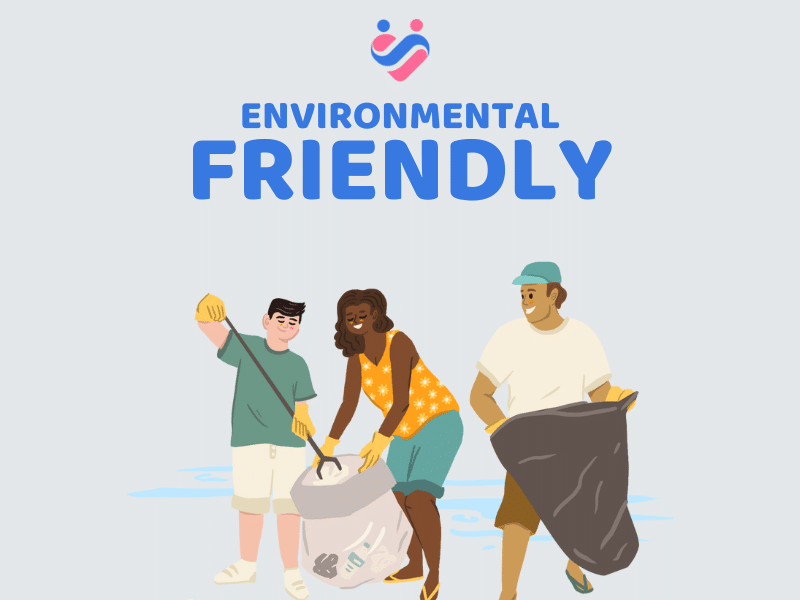 Congratulations on your upcoming wedding! Are you looking for a way to reduce your carbon footprint and make your special day more eco-friendly? Consider using online wedding invitations!
Not only are online invitations convenient and easy to use, but they also have a huge environmental benefit. Traditional paper invitations require a lot of resources to produce, including trees, water, and energy. Plus, they often require transportation to deliver, adding to their impact on the environment.
In contrast, online invitations have a much smaller carbon footprint. They don't require any physical resources to create, and they can be sent and received without the need for transportation. By choosing online invitations, you'll not only be making your life easier, but you'll also be making a positive impact on the environment.
So why not make your wedding day more sustainable and eco-friendly by choosing online invitations? Your guests will love the convenience, and you'll feel good about making a responsible choice for the planet.
2. Online Invitations Are Convenient and Easy to Send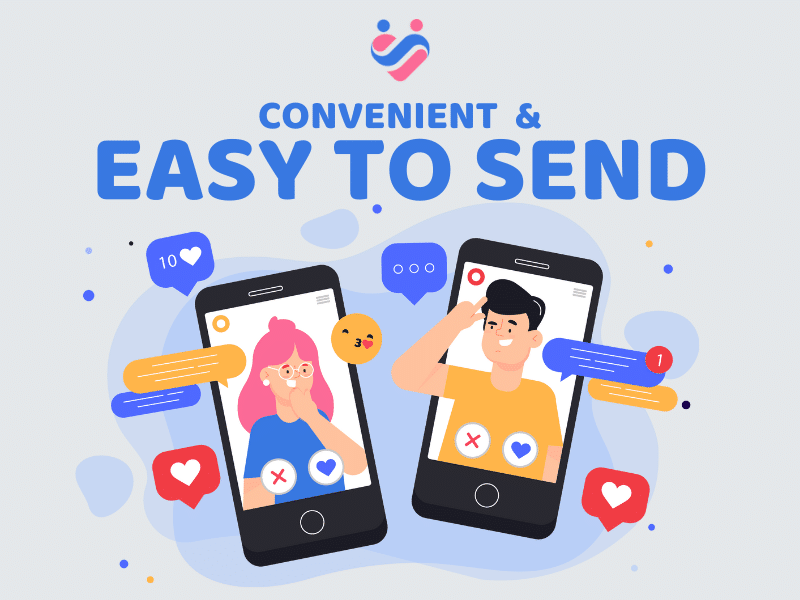 Picture this: you're sitting on your couch in your PJs, sipping your favorite beverage, and with just a few clicks, your wedding invitations are ready to be sent to all your guests. No need to fuss over finding a printer, addressing envelopes, or paying for postage. With online wedding invitations, convenience is the name of the game.
Not only can you easily create and send invitations from the comfort of your own home, but you can also make changes to them without breaking a sweat. Made a typo? No problem. Need to update the time or venue? Easy peasy. Simply edit your digital invites and resend them to your guests, with no fuss or extra cost involved.
3. Cost-Effectiveness Of Online Wedding Invitations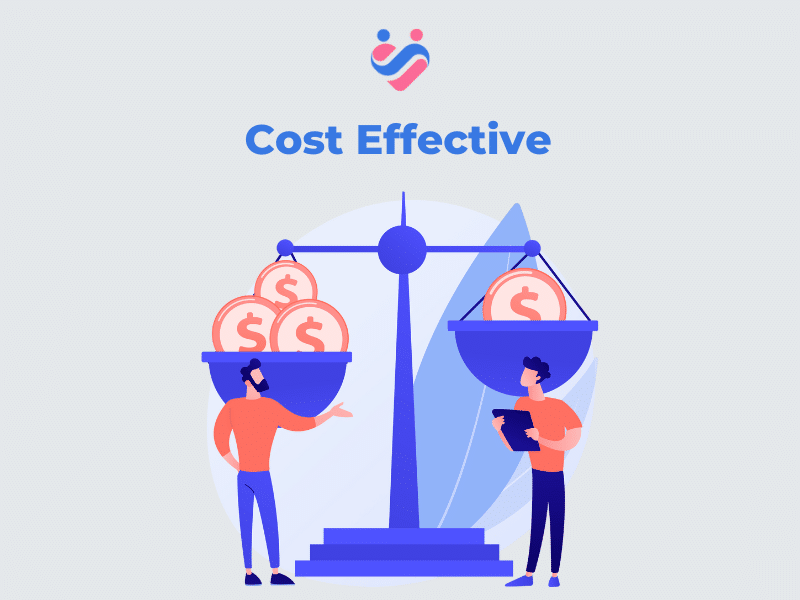 Weddings can be expensive, so it's important to find ways to save money where you can. Wedding invitation cards online are typically much more cost-effective than traditional paper invitations. With digital invitations, you don't have to pay for the cost of paper, printing, and postage.
Instead, you can use a free online invitation service or pay a small fee for a premium service that offers additional features. By choosing digital invitations, you can save money that you can put toward other wedding expenses. Therefore, it is one of the benefits of online wedding invitations.
4. Customisation Options With Digital Invitation Card For Wedding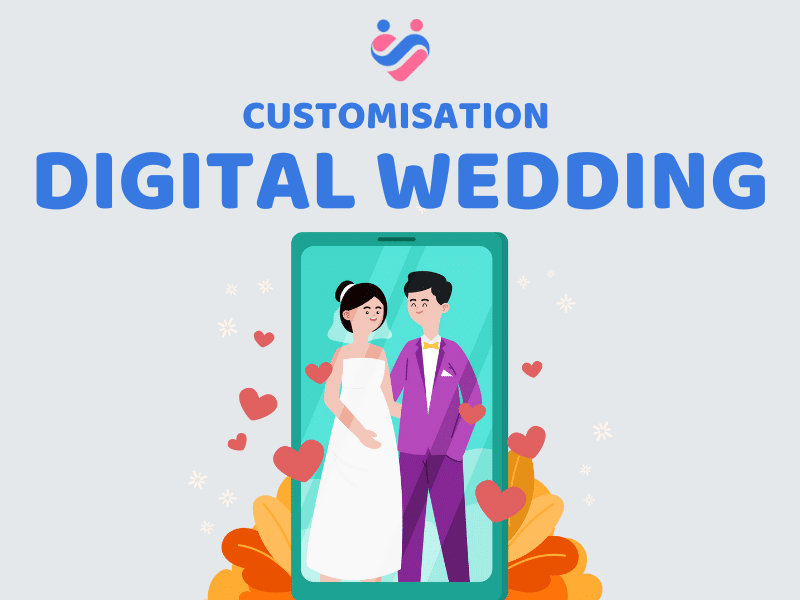 Get ready to add some fun and excitement to your wedding planning with digital invitations! They offer a level of interactivity and customization that traditional paper invitations just can't match. With online invitation cards, you can include RSVP buttons, links to your wedding website, videos, and even send wedding invitations online with photos.
This means you can truly personalize your invitations and make them as unique as you and your partner are! Get creative and express yourselves with endless possibilities for customization, and make sure your guests are as excited for your big day as you are. It's time to add joy to your wedding planning with digital invitations!
5. Instant RSVPs With An E Invitation card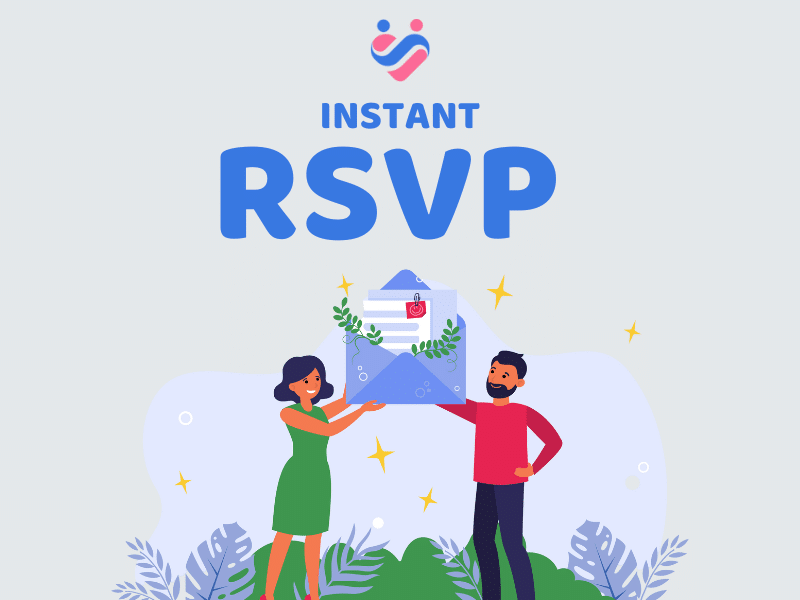 Finally, online wedding invitations make it easy to manage your guest list and track RSVPs. With an e-invite for a wedding, you can receive instant RSVPs as soon as guests respond, which is another benefit of online wedding invitations. Moreover, you can also set up automatic reminders for guests who haven't responded, making it easier to keep track of who is coming and who isn't.
Additionally, online wedding invitations with RSVP make it easy to manage your guest list, as you can easily update it as needed and keep track of any changes. This makes it much easier to keep everything organized and ensure that your wedding day runs smoothly.
In conclusion, there are a variety of benefits to using online wedding invitations, making them an excellent choice for modern couples. These environmentally friendly invitations are convenient and easy to send, cost-effective, interactive, and customizable and offer instant RSVPs and guest management. If you're planning a wedding, consider going digital with your invitations to take advantage of these benefits and make your special day even more memorable.
Ready to enjoy the benefits of digital wedding invitations? Our easy guide will help you create beautiful, personalized e-invites in no time. Say goodbye to the hassle of paper invites and hello to convenience and style. Let's get started!
Steps For Making Online Invitations
Creating online wedding invitations can be a fun and easy way to invite your guests to your big day. Here are some steps to learn how to make a digital invitation card:
 a) Choose A Design Platform 
There are many online platforms that offer customizable templates for wedding invitations, which is one of the major benefits of online wedding invitations. Thus, choose a platform such as Smart E-invites that suits your preferences and skill level.
b) Select A Template For the Design 
Select a design template that fits your wedding theme, color scheme, and personal style. Many platforms offer a variety of designs to choose from such as our Snapchat theme, Bollywood theme, and numerous themes, or you can create your own design from scratch. Thus, these are other benefits of online wedding invitations. 
c) Theme-Based Online Wedding Invitations
Get ready to take your wedding invitation game to the next level with these exciting and modern themes available on Smart E-invites! Whether you're looking for a traditional Desi Theme or a trendy Snap Theme, we have got you covered. Let's dive deeper into these themes:
Want to add a touch of fun and youthfulness to your wedding invitation? Look no further than the Snap Theme! Incorporating popular Snapchat templates, this theme is perfect for couples who want to make a statement and show off their playful side.
For couples planning a destination wedding, the Travel Theme is a perfect fit. With a variety of designs available, this theme lets you give your guests a glimpse into the location and create excitement for the big day.
This theme represents traditional wedding card designs and templates that define the heritage and elegance of ancient-style weddings. A wide range of cultural themes are present in Desi Theme. 
It's no secret that weddings and Bollywood go hand in hand. The Bollywood Theme offers a range of styles inspired by Indian movies that will make your invitation stand out and give your guests a taste of the glitz and glam of Bollywood.
d) Customize The Details 
Fill in the details of your wedding, such as the date, time, location, dress code, and RSVP information. Then, personalize the invitation wording to reflect your personality and the tone of your electronic invites.
e) Add Photos Or Graphics
Consider adding a photo of you and your partner or other graphics to make your invitation more visually appealing and personalized.
f) Preview And Proofread
Before sending out your invitations, preview them to make sure they look the way you want. Proofread the text to avoid any spelling or grammar mistakes.
g) Sending Out The Invitations
Once you are happy with your design, it's time to send out your invitations. Some platforms offer email or social media integration, making it easy to share your invitations with your guests. You can also download the invitation and send a wedding invitation through WhatsApp or any other messaging system.
h) Track Responses
To keep track of your guests' responses to your electronic wedding cards, use the RSVP feature offered by many platforms. By creating digital invites, you can save time and money while still adding a personalized touch to your wedding planning. 
With these steps, you'll be able to create beautiful invitations that impress your guests and get them excited for your big day. Enjoy the benefits of online wedding cards!
FAQs
Ques 1. How to make e-wedding invitations?
Ans. First, choose the design, add the details, preview the order, and then you can order the e-wedding invitations for your special day.
Ques 2. What are the advantages of E-invitations?
Ans. E-invitations are easily customizable and save time for guest management to make your big day special. 
Ques 3. Is it OK to send wedding invitations online?
Ans. People are accepting wedding invitations online as they are easier to respond to, and we can send them with ease. 
Ques 4. Can people RSVP to a wedding online?
Ans. Yes, Everyone is RSVPing nowadays to online wedding cards with the help of E invitations. 
Ques 5. How do digital invitations work?
Ans. Digital invitations are sent online with email or social media to the guests for inviting them to an event. 
Ques 6. How do I send an online wedding invitation?
Ans. You can easily send the wedding invitations online via social media or via mail at your convenience.