Anniversary celebrations are a beautiful expression to honour a couple's shared dedication and love. Finding the best anniversary gift can be a wonderful way to celebrate a wedding anniversary, whether it is your own or that of your friend or family member.
The hardest part of finding wedding gifts for an occasion is doing it within an acceptable price range. If you are on a budget of Rupees 1000 then there are plenty of affordable anniversary gifts for wife in this range. 
You can find the 1000 rupees wedding anniversary gift for wife. In this blog, we will explore some of the top budget-friendly anniversary gift ideas for wife that won't break the bank.
Do not be concerned, all of the gifts are of excellent quality and are of high standards. Therefore, if you want to send gifts under 1000 rupees to your wife, you may find luxury anniversary gifts under 1000 for wife here. 
Things To Consider When Selecting An Anniversary Gift For Wife Under Rs. 1000
Anniversaries are special occasions that call for heartfelt celebrations and meaningful gifts. You may still locate cheap wedding anniversary gifts for her that would make your wife feel cherished and appreciated even if you only have a budget of Rs. 1000.
Giving gifts like candy and chocolate boxes with bedsheets, which have been presented for decades, is becoming less popular. 
Because they are commonly accepted as budget-friendly wedding anniversary gifts for wife under 1000 in India. These gift ideas no longer leave an enduring impression.
The wife's face will undoubtedly have the expression, "Oh, another disappointment". 
Sentimental Value
Consider gifts that hold sentimental value, such as a handwritten love letter, a photo album filled with cherished memories, or a framed picture from a special moment in your relationship.
These gifts convey your love and thoughtfulness.
Personalization
A personalized wedding anniversary gift for wife under 1000 is always a hit. Look for options like custom-made jewellery with her name, a personalized calendar featuring your favourite photos together, or a customized keychain with a special message.
Her Interests and Hobbies
Think about your wife's hobbies and interests. Does she love reading, cooking, gardening, or painting? Select a gift that aligns with her passions, such as a book by her favourite author, a kitchen gadget, or art supplies.
Handwritten Anniversary Card
Alongside your gift, write a heartfelt anniversary card expressing your love, gratitude, and hopes for the future. Your words can be the most precious part of the gift.
This can be the best handmade wedding anniversary gift for wife under 1000.
Home Decor
Look for small but tasteful home decor items like decorative cushions, a stylish vase, or a framed inspirational quote. These additions can enhance the ambience of your home and remind her of your love.
Top Anniversary Presents Under 1000 For Wife To Make Her Happy
While there is no need to break the bank, you can still find meaningful wedding anniversary gifts for wife under 1000 that will make her smile.
Furthermore, it will not exceed your budget of Rs. 1000. Weeding anniversary gifts are a wonderful way to celebrate the love and commitment you share with your wife.
Couple's Photo On Wood
This is a wonderful wedding anniversary gift for a couple that is truly unique and special. Additionally, it is a photo on wood, a 6×4-inch piece of wood with the couple's photo laser engraved onto it.
To give the wood a rustic, vintage appearance, it has been treated with a brown tone. 
The couple may hang it up in your home and always remember your special day because it also comes with a wall mount. Moreover, your wife would be thrilled to receive this fantastic photo frame which would also make a lovely addition to any home.
10 Grams Pure Silver Coin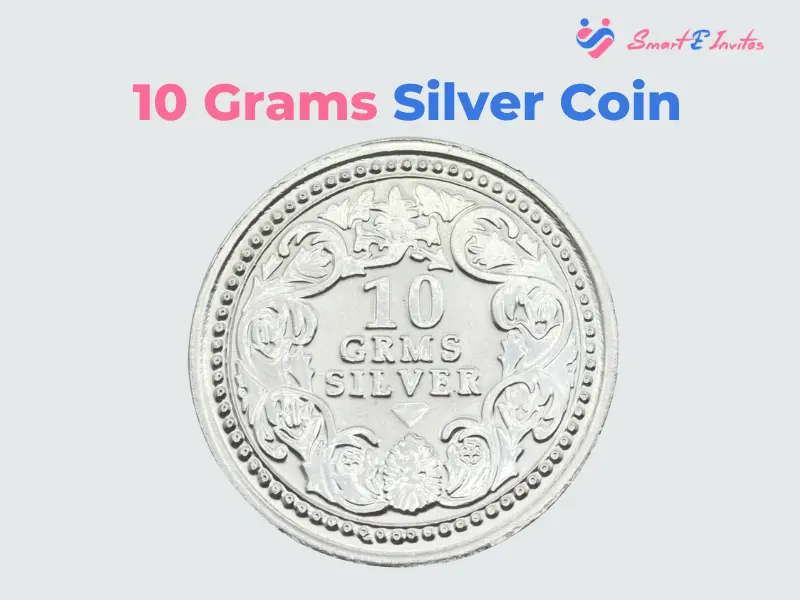 The unique wedding anniversary gift for wife under 1000 is the stunning coin made of solid silver. Further, the 10-gram silver coin is hallmarked to ensure its authenticity and is made of 999 pure silver. It comes packaged in a unique holiday gift set that is ideal for anniversaries. 
The coin is a meaningful way to show your woman how much you care and how much you appreciate her. It will also surely be treasured as a keepsake for a very long time.
Edible Wedding Anniversary Gifts For Wife
In India, Edible Favours is an affordable wedding anniversary gift for your wife under 1000. Cookies and other traditional sweets like chocolates are always wonderful options.
Just be careful to make the packaging unique to you and your taste. Your name or the day of your wedding can be imprinted on the present box. 
Also, you can consider customising the cookie and chocolate flavours, shapes, and designs. This straightforward yet tasty tray of truffles is available and you can even have the assortment customised to your preferences.
It includes mind-blowing flower bouquets, perfumes, teddy bears, chocolate hampers, and more to brighten your day.
Baubles & Trinkets as Wedding Anniversary Gift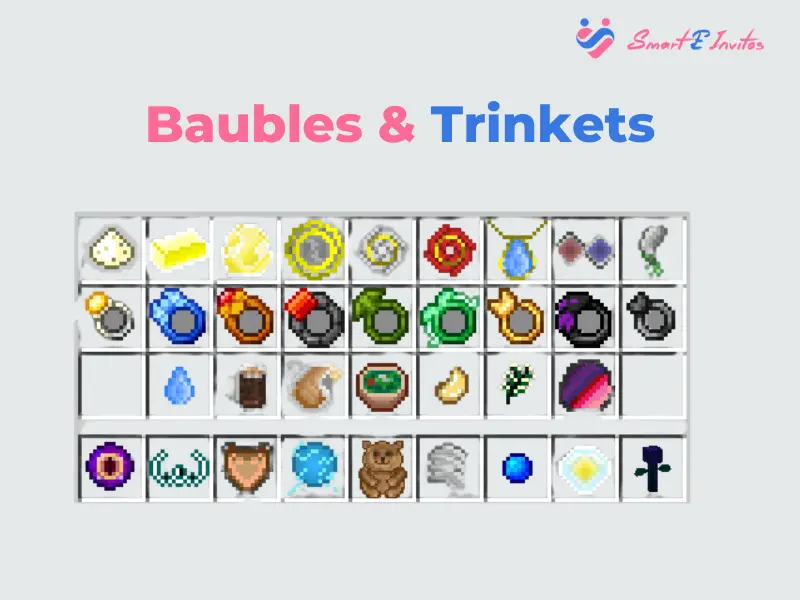 It goes without saying that jewellery is a common wedding anniversary gift, particularly in India. Whether it's a pair of customised earrings, a coordinated set of cufflinks, or even a set of lapel pins, these striking pieces make lovely souvenirs.
Additionally, the Gota jewellery sets often contain a necklace, earrings, bracelet, and bangles, a scream celebration. 
Make your wife feel special by placing them in cheerful bags or gift boxes and including a thank-you message.
Furthermore, they are made with exquisite Gota-Patti work and are quite lightweight. It is one of the best anniversary jewellery gifts for wife under 1000. 
Memento & Decor
Looking for the best wedding anniversary gifts for wife in India that will help you remember your special day forever? Giving gifts to wife is all about spreading joy and guiding them towards a better life.
Choose this uncommon and unique present that challenges everyone to practise mindfulness and consciousness and take action to improve the planet.
Also, we have put together an interesting bundle that is environmentally aware and added to your celebration. 
Decors like eco-tote bags, steel straws, straw cleaner, reusable coconut cutlery, charcoal bamboo toothbrushes, and cutlery wrap are included in this collection.
In addition, it will undoubtedly make for a practical wedding anniversary gift for wife under 1000. Items for the home serve as unique anniversary gifts under 1000 for wife because they serve as an ongoing reminder of your special day.
Makeup Kit For Wife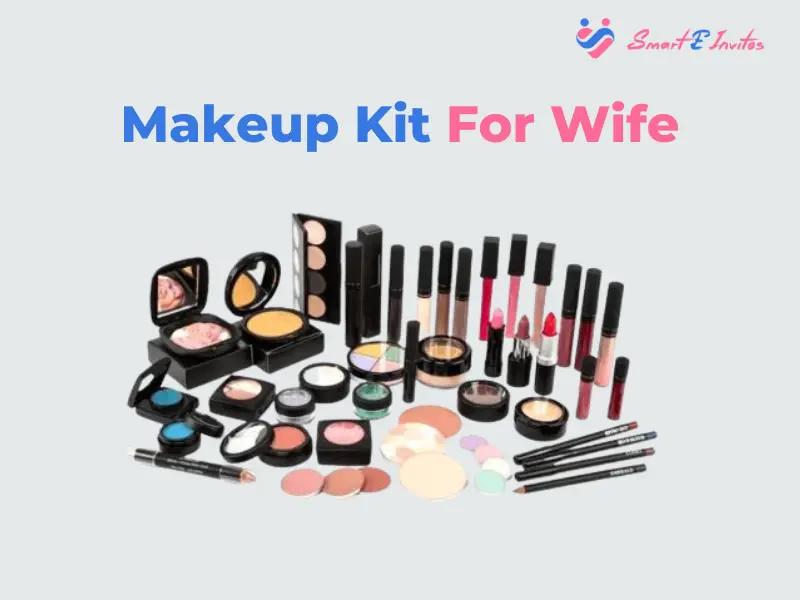 Creating a makeup kit as a gift for your wife on your wedding anniversary can be a thoughtful and personalized gesture.
You can start by choosing a chic makeup bag or organizer. Look for one that suits her style and offers enough compartments to keep makeup products organized.
Further, you can invest in a high-quality foundation that matches her skin tone and a concealer for covering blemishes or under-eye circles. 
A blush and bronzer can also be used to give her cheeks a healthy flush of colour and to improve her appearance.
Choose a makeup palette with several versatile colours that may be worn on both regular days and special events. For touch-ups on the fly, a small mirror with LED lighting embedded in is a useful addition to her makeup bag.
Romantic Wedding Anniversary Gift For Wife Under 1000
Finding a romantic wedding anniversary gift for your wife under Rs. 1000 is a wonderful way to show your love and appreciation.
Also, you can give romantic anniversary surprises for her under 1000. Create a custom love book filled with memories, photos, and reasons why you love her. 
Many online services allow you to design and print a personalized book that tells your unique love story.
Write a heartfelt letter or a romantic message and place it in a decorative bottle. This timeless and symbolic gift is a classic way to express your love.
Moreover, you can create a set of love coupons that your wife can redeem for special treats or favours. 
These could include things like a homemade dinner, a massage, or a movie night of her choice. Compile a scrapbook with pictures, mementoes, and notes from your journey together. Further, you can include captions or short love letters to make it extra sentimental. 
Kitchen Utensils as Wedding Anniversary Gift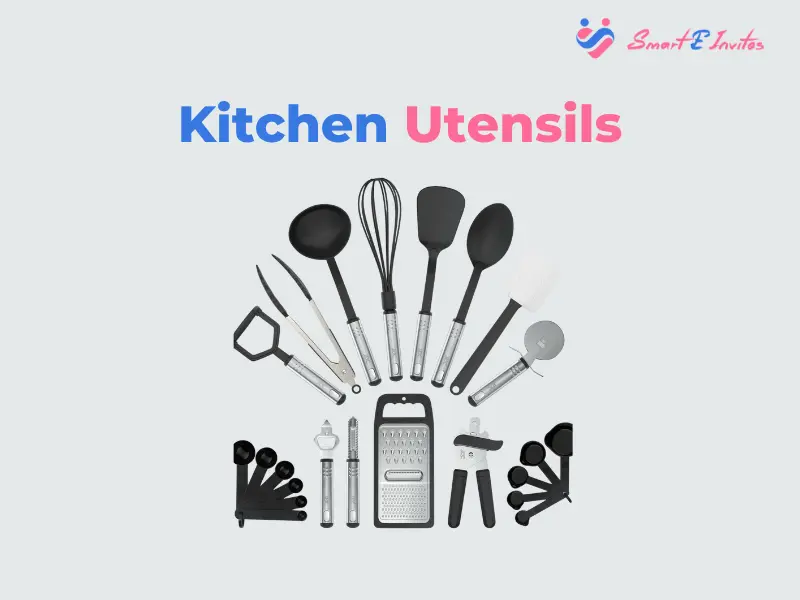 Gifting kitchen utensils to your wife on your wedding anniversary can be both thoughtful and practical, especially if she enjoys cooking or spending time in the kitchen.
A stainless steel cookware set or a set of non-stick pots and pans are both excellent additions to any kitchen. The preparation of meals can be speeded up and made more fun with a good chef's knife. 
Look for one with a comfortable handle and a sharp blade. A set of different-sized cutting boards for vegetables, meats, and other ingredients can help keep the kitchen organized and hygienic.
Additionally, durable and stackable mixing bowls are essential for various cooking and baking tasks. Silicone spatulas are versatile tools for cooking, baking, and scraping bowls, and they are gentle on non-stick cookware.
Greet Yourx` Wife With Anniversary Gifts On Anniversary Day
For more inspiration, see our list of anniversary presents for your wife. Create the ideal anniversary present for your wife on such a memorable day to enhance the celebration and make the time matter.
Furthermore, you can start planning well in advance to ensure you have enough time to find the perfect gifts and make the necessary arrangements. 
Begin the day by writing a heartfelt love letter expressing your feelings and recounting special memories from your journey together.
Leave the note in an accessible location, like by her bedside or the breakfast table. You should ensure to inform your wife how much you love and appreciate her.
Also, you should tell her of your enthusiasm for the future with her.
FAQs
Ques 1. What are some thoughtful anniversary presents for wife under 1000?
Ans. Some unique ideas include personalized photo frames, handwritten love letters, customized coffee mugs, potted plants, or a romantic book with a heartfelt note.
Ques 2. How can I make an affordable anniversary gift for my wife more special?
Ans. Personalization and thoughtfulness are key. Moreover, you can add a personal touch, such as a custom message, or choose a gift that reflects your wife's interests and preferences.
Ques 3. Are there any DIY gift ideas that won't break the budget?
Ans. Absolutely! Handmade gifts like a scrapbook, a handwritten letter, or a homemade candle can be both meaningful and cost-effective.
Ques 4. What is the most important aspect of a thoughtful wedding anniversary gift for your wife under 1000?
Ans. The thinking and effort you put into it are the most crucial factors. If it expresses your love and gratitude, even a modest, inexpensive gift can be immensely significant.
Ques 5. Should I surprise my wife with the gift, or should we choose it together?
Ans. This depends on your wife's preferences. Further, some people enjoy surprises, while others may prefer to select gifts. Consider what would make her happiest.