Finding the best gift for boyfriend under 1000 rupees can be both exciting and challenging, especially if you are on a tight budget.
Fortunately, thoughtful gifts for boyfriend under 1000 don't have to break the bank. You can express your gratitude without going over your spending budget limit. Whether he is interested in fitness or technology, there is something here for everyone.
You might also think about getting him a fine watch, a unique present, or a gift certificate to his preferred retailer.
In this blog, we have curated a list of affordable gift ideas for boyfriends that are not only under ₹1000 but also sure to make them feel loved.
Explore Top 15 Gifts For Boyfriend Under 1000 Rs 
Scroll down to check out some great affordable gifts for your boyfriend or your favourite man.
1. Wallet and Keychain Set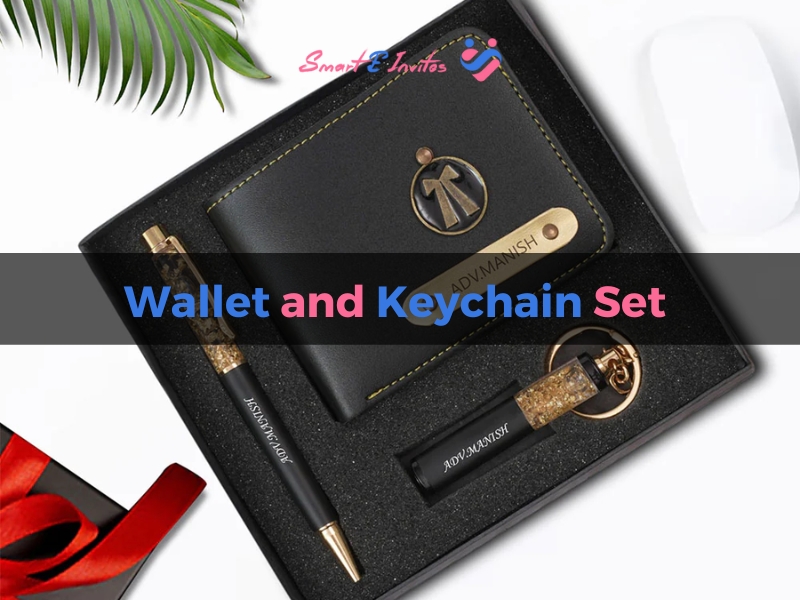 Leather wallets and keychains are items your boyfriend uses daily. Gifting him a stylish set ensures that he'll think of you every time he reaches for his essentials.
With a budget of ₹1000, you can find a high-quality wallet and keychain set that looks and feels premium without overspending.
If your boyfriend is a sports enthusiast, you can find wallet and keychain sets featuring the logo or colours of his favourite sports team. 
2. Docking Stand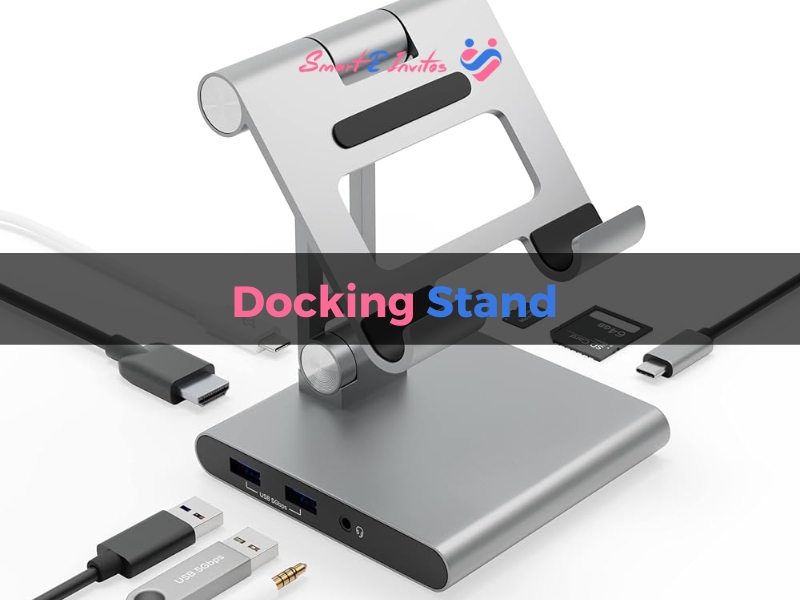 If your boyfriend is a tech enthusiast or simply loves to keep his workspace organized, a docking stand can be the best birthday gift for boyfriend under 1000.
Docking stands not only help to keep his devices organized but also make his desk look sleek and stylish. Furthermore, having everything organised in one location is the ideal gift for him.
Both homes and offices can make use of it. With a docking stand, he can easily charge his devices, connect them to his computer, and have quick access to everything he needs.
3. Carrying Bag
An attractive bag is one of the unique presents for boyfriend under 1000 rupees that may be used for travel or the gym.
Carrying bags are versatile and can serve various purposes, from holding work essentials to being a weekend travel companion. To choose something that will endure the test of time, search for a classic design in particular.
If he is an adventure enthusiast, consider a compact travel backpack with features like adjustable straps and multiple pockets.
4. Personalized Photo Frame
A personalized photo frame is a timeless gift that captures special moments you have shared together. Choose your favourite photo and get it framed with a meaningful message or a special date.
Further, it is a simple yet heartfelt way to reminisce about your journey together. It is one of the personalized gift ideas for boyfriend under 1000 rupees.
5. Portable Speaker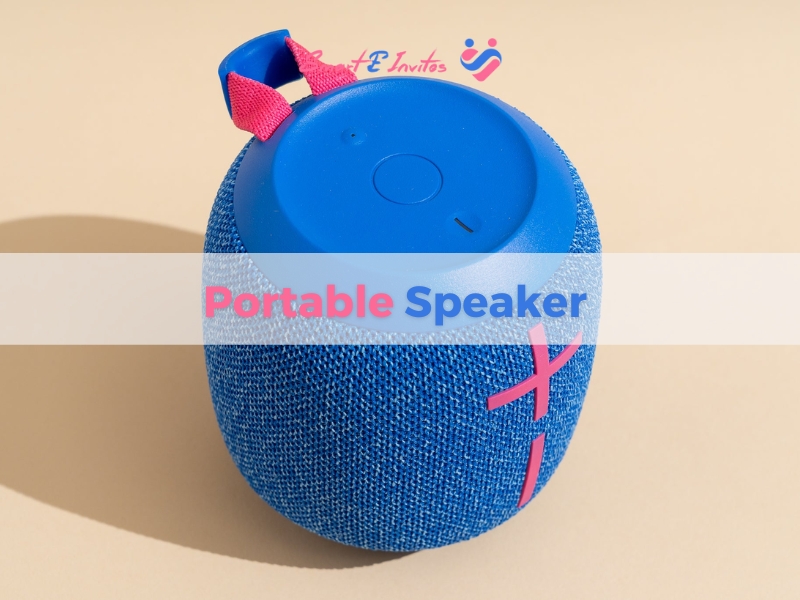 A portable speaker might be the perfect present for your guy, whether he appreciates music, goes on outdoor excursions, or just likes to amp up his songs.
Portable speakers are adaptable and can be used anywhere—inside, outside, or while travelling. They are ideal for events like parties, barbecues, beach outings, and more.
You might put together a playlist of his favourite music to make it one of the personalised lover birthday presents. You can customize the speaker with a skin or decal featuring a design he loves.
6. Insulated Coffee Mug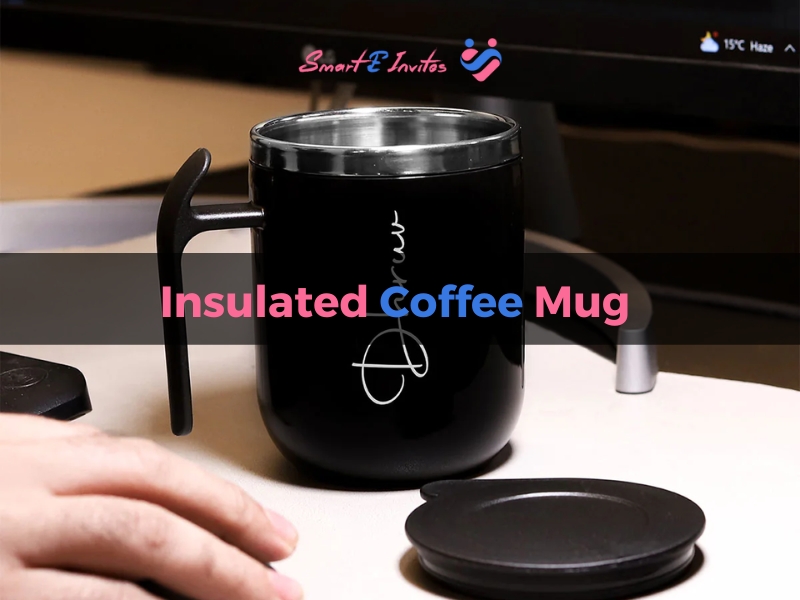 In insulated mugs, hot drinks will stay hot and cold drinks will stay cold for a long period. If your boyfriend is a coffee lover, a stylish and functional insulated coffee mug can be one of the most beautiful gifts under 1000 for boyfriend.
He may enjoy his coffee or tea at the ideal temperature whether he is at home, at work, or on the go. 
7. Grooming Kit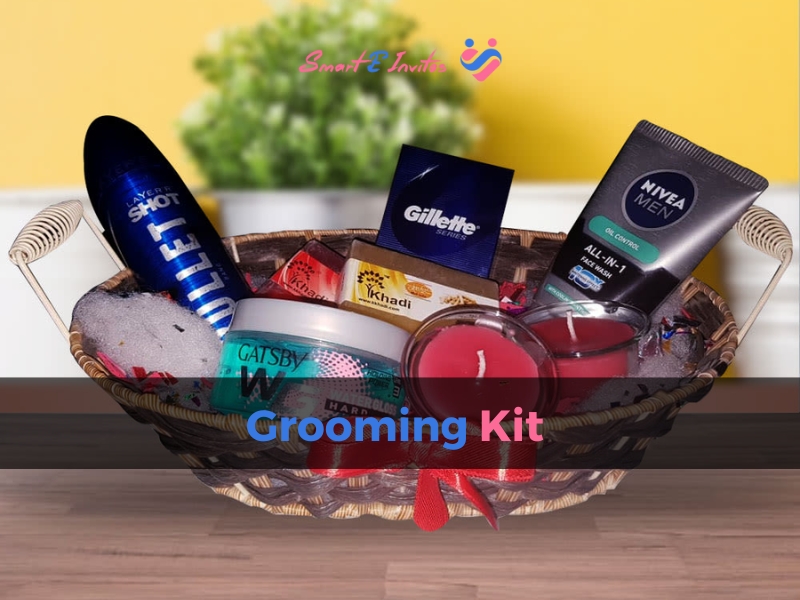 If your boyfriend is regular with his grooming routine or you want to encourage him to do so, a grooming kit might be a lovely gift.
It is one of the gift ideas for your boyfriend under 1000 without breaking the bank. A grooming kit solves the grooming needs of your boyfriend because it contains a number of necessary grooming tools.
8. Memory Scrapbook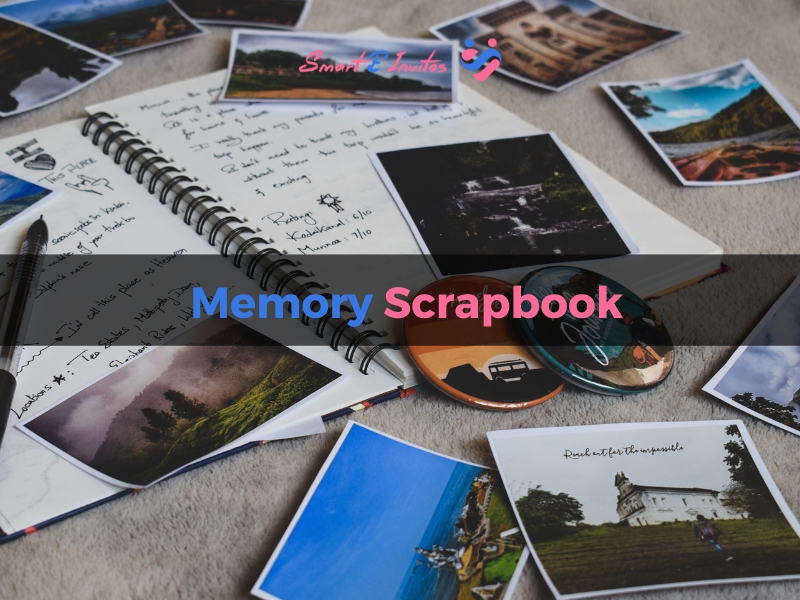 A memory scrapbook is a heartfelt and sentimental gift that allows you to capture the beautiful moments you have shared with your boyfriend.
It is one of the romantic gift ideas for boyfriend under 1000 to express your love and appreciation. Using photos and mementoes from your time together, make a DIY memories scrapbook.
It is a labour of love that demonstrates how much you value the moments you have had together. 
9. Gourmet Food Basket
If your boyfriend is a foodie, surprise him with a gourmet food basket. You can assemble it yourself with his favourite snacks, chocolates, and small treats, or purchase a pre-made one.
Creating a gourmet food basket as a gift for your boyfriend under Rs 1000 is a wonderful idea. You can curate a food basket as one of the best birthday gift ideas for boyfriend under 1000. It's a tasty way to his heart.
10. Personalized Engraved Jewelry
Personalized engraved jewellery is one of the surprise gifts for boyfriend under 1000. You can consider a necklace with a pendant that can be engraved with a special date, your initials, or a meaningful message.
If your boyfriend wears watches, consider getting a watch with an engraved back. You could engrave a sweet message or a significant date.
Some jewellery can be customized with the coordinates of a place that holds sentimental value for both of you, such as where you first met or a memorable vacation spot.
11. Thoughtful Book
If your boyfriend enjoys reading, consider getting him a book that aligns with his interests or one that you think he will love. Find a first edition of a classic novel or a book by his favourite author.
This can be one of the valuable gift ideas for your boyfriend who has everything. For photography enthusiasts, consider a coffee table book featuring stunning photography from a favourite destination, photographer or subject. You can also write a heartfelt note inside to make it even more special. 
12. Customized Smartphone Case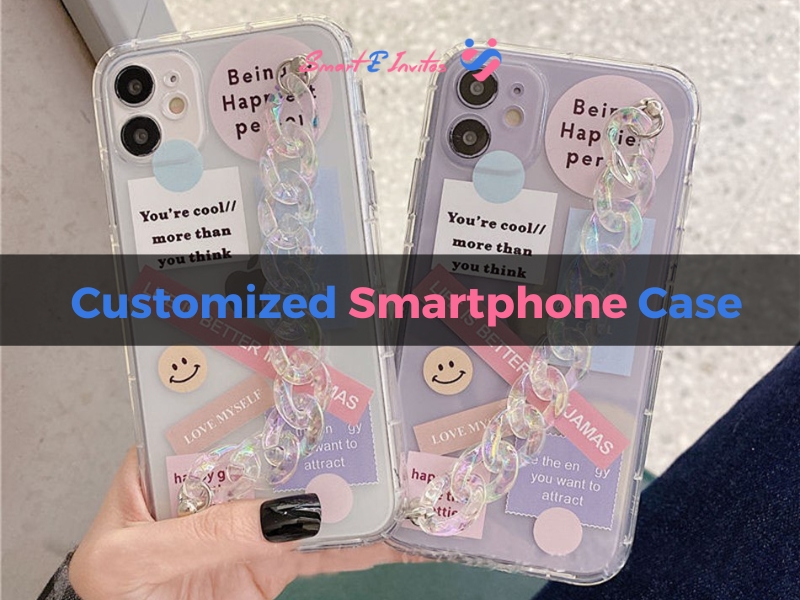 A customized smartphone case is a thoughtful and practical gift for your boyfriend. You can create a personalized design or choose a meaningful image or message that has sentimental value to both of you.
Personalize the case with your boyfriend's initials or both of your initials if it is a couple's gift. There are various types of smartphone cases to choose from, including slim cases, rugged cases, wallet cases, and more.
Select one that suits his style and provides the level of protection he prefers.
13. Experience-based Gift
An experience-based gift is a fantastic way to create lasting memories with your boyfriend while giving him something meaningful. Further, plan a romantic and beautiful weekend getaway to a nearby destination.
You can book a cosy cabin, boutique hotel, or a beachside Airbnb. Moreover, you can book a spa day for couples where you both can relax with massages, facials, and other spa treatments.
Take a scenic flight or helicopter ride to enjoy breathtaking views of your region. 
14. Personalized Puzzle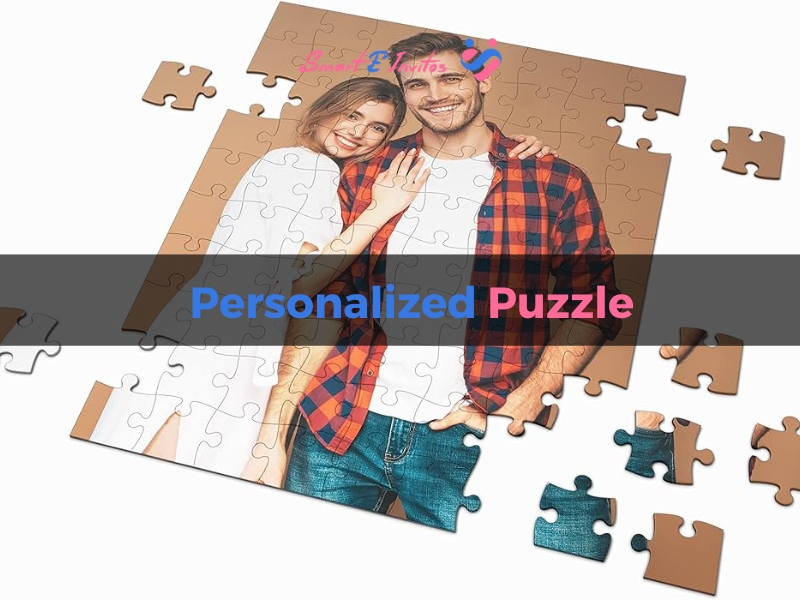 A personalized puzzle is one of the unique gift ideas for boyfriend under 1000 rupees. It offers both entertainment and a personal touch. Decide on the type of puzzle you want to create.
Common options include jigsaw puzzles, wooden puzzles, or even custom crossword puzzles with clues related to your relationship.
Find a reputable puzzle-making service or website that offers personalized puzzles. Upload your chosen photo and select the size and difficulty level of the puzzle.
Some services also allow you to add text or messages to the puzzle.
15. Tripod Selfie Stick
A tripod selfie stick can be a practical and versatile gift for your boyfriend if he enjoys photography, videography, or capturing memories during trips.
Look for a tripod selfie stick that is stable and durable. It should be able to hold your boyfriend's device securely, even in windy conditions. Materials like aluminium or carbon fibre are known for their durability.
Final Thought
Finding the perfect gift for your boyfriend under ₹1000 is absolutely achievable with a little creativity and thoughtfulness. Remember, it's the sentiment and effort behind the gift that truly matters.
Choose something that reflects your relationship and the love you share and you will undoubtedly put a smile on his face.
FAQs
Ques 1. What are some thoughtful and affordable gift ideas for my boyfriend under ₹1000?
Ans. There are several great options under ₹1000, including personalized gifts for boyfriend like photo frames, keychains, or custom-made coupons for special favours. You can also consider practical items like a wallet and keychain set, a grooming kit, a portable speaker, or an insulated coffee mug.
Ques 2. How can I make a gift under ₹1000 feel more personal and meaningful?
Ans. Personalization is key. You can add a custom engraving, include a heartfelt handwritten note or card, or choose a gift that reflects his interests. The thought and effort you put into personalizing the gift can make it feel truly special.
Ques 3. What to present your boyfriend on his birthday under Rs. 1000?
Ans. Choosing a thoughtful and meaningful gift for your boyfriend on his birthday under Rs. 1000 requires creativity and consideration of his interests and preferences. You can gift a Customized Keychain, Personalized Photo Frame, Movie Night In, DIY Coupon Book, etc.