Everything is moving at a fast pace in today's world. People are trying to focus on ideas to curb their time to the bare minimum and provide them with quality and desired results. With online and virtual invitations coming into the big picture nowadays, people tend to save time and effort rather than relying on traditional methods.  
The rise of technology has marked an absolute change in this methodology for events and gatherings. Online invitations, called  E invitations, are becoming the face of the invitation culture as everybody's face is on their screens most of the time. From digital services to customized invitation templates, numerous ways are available to invite your guests. This article will discuss how to save time and money using E-invitations.
How To Save Time And Money With E-Invitations? 
This blog post will explain E-Invitations' benefits, making a difference in the event industry. Therefore, let us dive into this blog for more information.  
Saving Time With E-Invitations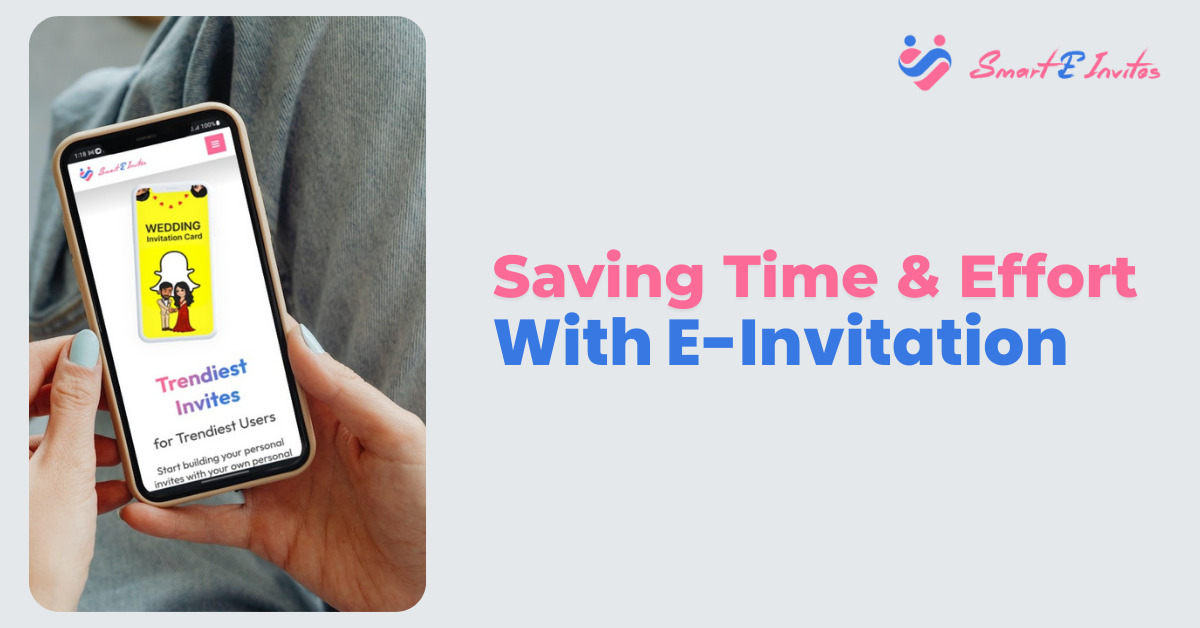 Traditional invitations are a time-consuming task. We have to buy cards or choose the designs, print them with all the details, and then send them, making the whole process last for several days and sometimes weeks. It depends on the number of invitees. But that's not the case with digital invitations. 
In E-invitations, we only have to select the desired template design from many designs, edit it,  write down the details, and send it via mobile phones or computers. Thus, it saves the physical work pressure of meeting all the invitees and is hassle-free. However, we can even track RSVPs, know who accepted the invitation, and even follow up with people who didn't respond and thus making the whole process much more flexible.
Access To Customizing With E-Invitations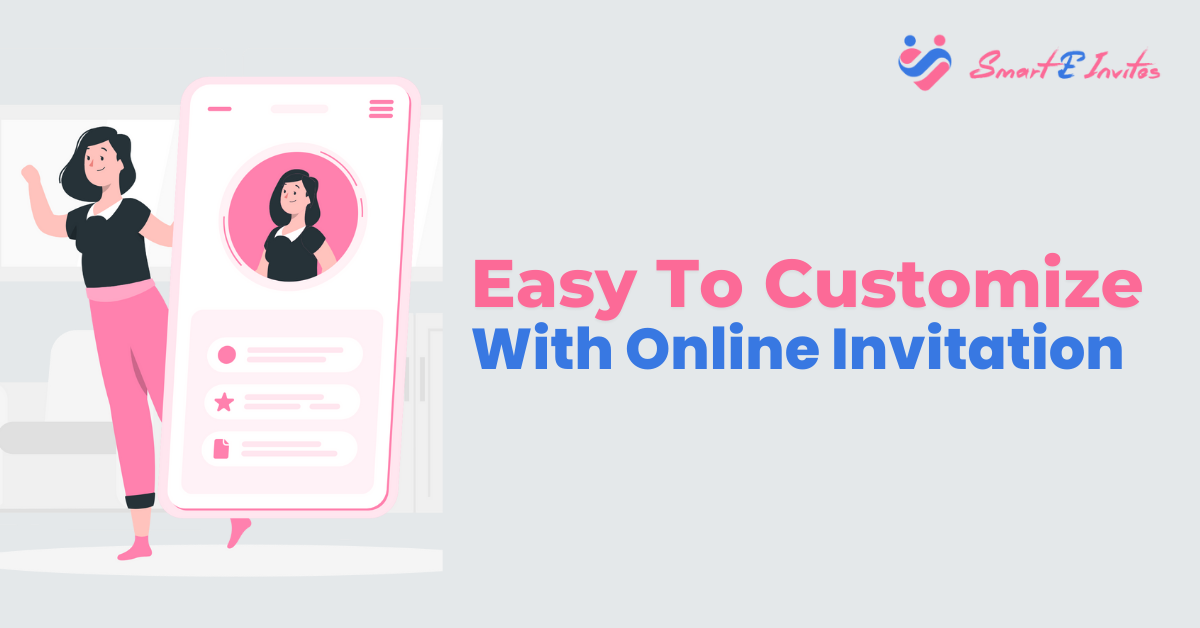 E-invitations offer endless customizations and design options, from simple and elegant to bright and colourful. We can customize the writing styles, choose the desired colour schemes, and insert pictures and videos to match the card's theme. This makes it more memorable and engaging for the invitees.
One of the significant advantages of using e-invitations is the customizable features that can save both time and money. With electronic invitations, you have the freedom to personalize every aspect of your invitation, from the design to the content. This eliminates the need for hiring a professional designer or purchasing expensive pre-designed templates. 
You can easily add text, images, and interactive elements, creating a unique and engaging invitation that reflects your event's theme. The flexibility of e-invitations allows you to experiment with different styles and layouts, ensuring that the invitation perfectly matches your vision. This customization feature saves money and valuable time by removing the back-and-forth communication that often occurs when working with a designer or printer.
Money Saving Benefit Of E-Invitations
Traditional invitations are quite expensive as we have to pay for the designs, stamps, envelopes, and printing ink. Such is not the case in E-invitations, where we can choose from varieties of free or low-cost templates, and there's no need for printing and postage costs. We can even save money on RSVPs by using online tools to keep track of the guests. 
In today's fast-paced and cost-conscious world, embracing digital solutions has become crucial, and one area where significant savings can be achieved is through the use of e-invitations. By opting for electronic invitations instead of traditional paper ones, you can save both time and money. With e-invitations, there's no need to spend on expensive stationery, printing, or postage fees, resulting in substantial cost reductions.  
Additionally, E-Invitations eliminate the time-consuming task of addressing and mailing individual invitations. This allows you to allocate your valuable time to other important event-planning aspects. Moreover, E-invitations offer a convenient and eco-friendly alternative, providing a hassle-free way to save money while still delivering stylish and personalized invitations to your guests.
Eco-friendly Benefit Of E-Invitations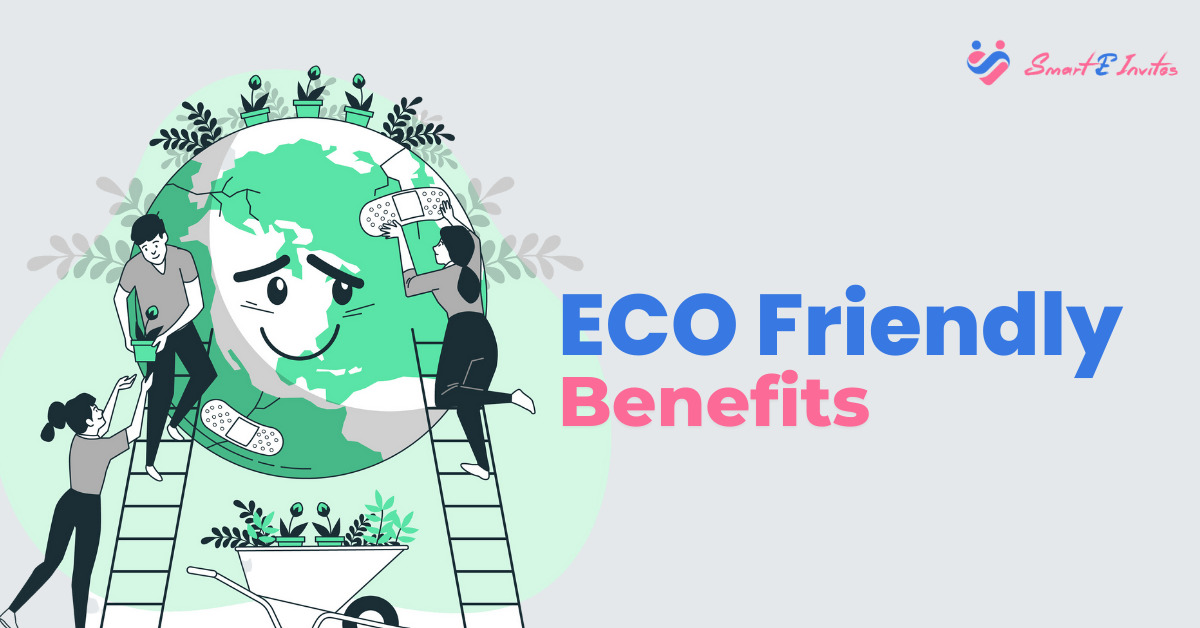 The usage of E-invitations is good for the environment as well. We require paper in cases of traditional invitations that come from cutting down trees and dissolved inks leading to water pollution. Such things can be avoided by using an E-invitation as it is a paperless invite, and we can reduce our carbon footprint and help to protect the environment.
Discover the realm of eco-friendly e-invitations and embrace convenience. Also, you can reduce your carbon footprint. Hence, bid farewell to the waste of paper and welcome sustainability. Moreover, you can share beautifully designed digital invitations, sparing trees, and conserve resources with just a click. So join the revolution of digital invites and positively impact our planet, one event at a time.
Access Of E-Invitation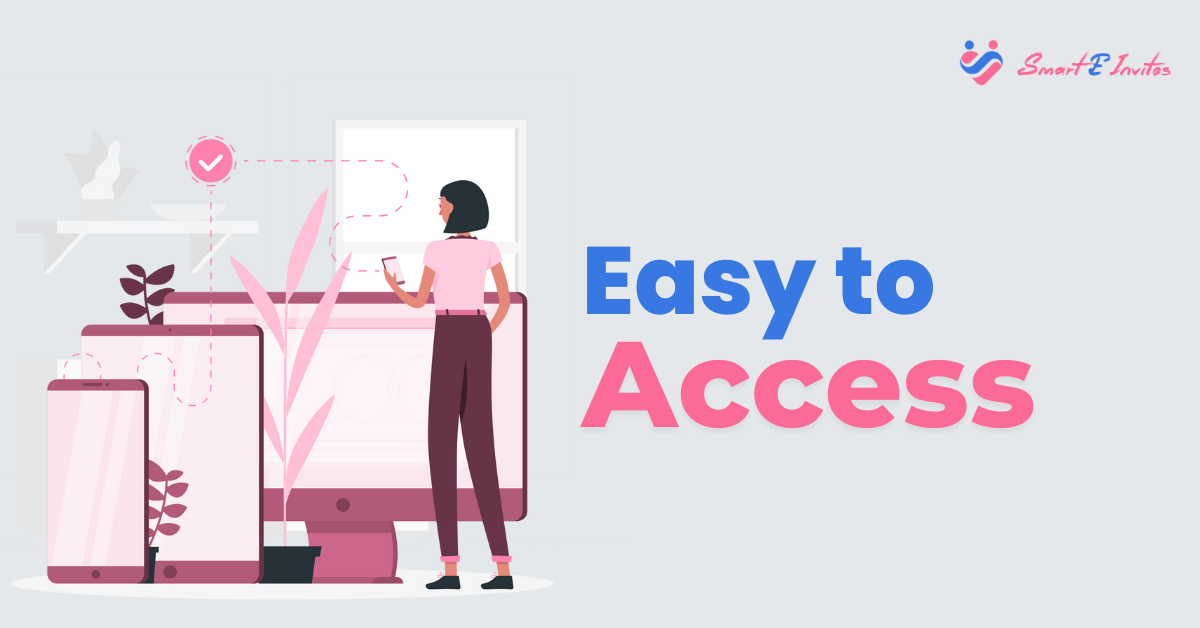 E-invitations are also more accessible as guests can access them through smartphones or computers. People don't have to worry about losing the invitation card or forgetting to bring that to an event. Furthermore, the ability of E-invitations to get translated into multiple languages makes them ideal for different occasions. 
So, experience easier access to numerous features with e-invitations. Say goodbye to the hassle of mail and hello to instant connection! With just a few taps, seamlessly reach out to loved ones around the world, ensuring no one is left. Also, effortlessly share event details, RSVPs, and updates, making planning smoother. Therefore, adapt to the digital era and unlock a world of convenience with e-invitations at your fingertips.
Event Management Software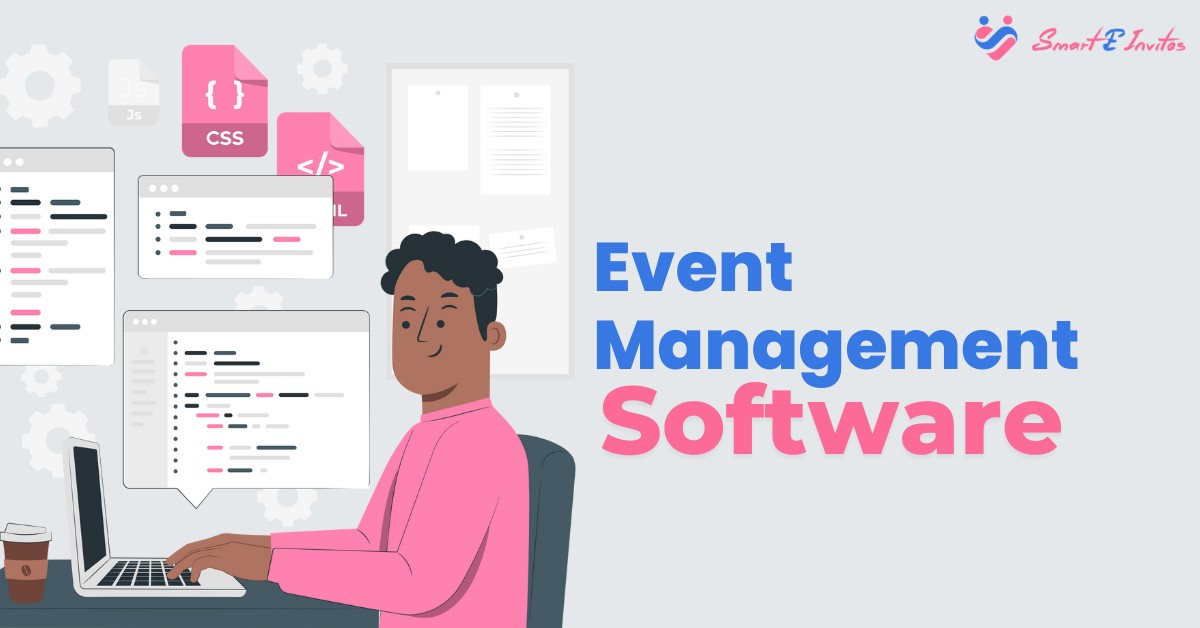 Many online invitation services, such as Smart E Invites, also provide easier event management, which can help manage guest lists, keep following up with them, and track them. The whole system becomes automated by reducing our time and effort. 
Online Invitations are taking over traditional methods quickly. It's much easier and hassle-free. They are convenient, cost-effective, and offer various options to select the desired results. E-invitations help to streamline the entire event and make the whole process less expensive and simple. Using E-invitations, all of it is done just with the click of the mouse! 
So, witness efficiency and easier coordination with e-invitations and event management software.  Furthermore, simplify your event planning process, effortlessly manage RSVPs, track registrations, and send real-time updates. You can maximize attendee engagement, gather valuable data insights, and create unforgettable experiences. 
The Bottom Line
In conclusion, embracing e-invitations is a smart choice for those looking to save both time and money when it comes to event planning. The convenience and cost-effectiveness of digital invitations are unmatched. Significant savings can be achieved by reducing the need for physical materials, printing, and postage.  
Moreover, the customizable features of e-invitations provide a unique and personalized touch to your event without the added expense of hiring a designer. With just a few clicks, you can create stylish, engaging invitations that perfectly match your vision. So, whether you're organizing a birthday party, wedding, or corporate event, make the switch to e-invitations and enjoy the benefits of saving time and money while still delivering elegant and memorable invitations to your guests.