Sending out wedding invitations is a significant step in the wedding planning process. It allows you to formally invite your loved ones to share in your joyous occasion. However, determining the perfect time to send them requires carefully considering various factors. This ensures that your guests receive them with ample time to respond and make arrangements.
Important Factors to Consider For Sending A Wedding Invitation
Timely Invitations: A Simple Way to Make a Big Impression
Deciding the perfect time to send out your wedding invitations is important. You can consider several factors that can influence your timeline. Here are some of the key considerations to keep in mind before sending out the invitations:
Guest List
One crucial factor to consider is your guest list. Ensure you have finalised your guest list before sending out invitations, as it will determine the quantity of invitations needed.
Destination Weddings
For destination weddings, it is advisable to send out invitations earlier than traditional weddings. Guests need additional time to make travel and other arrangements.
Save-the-Dates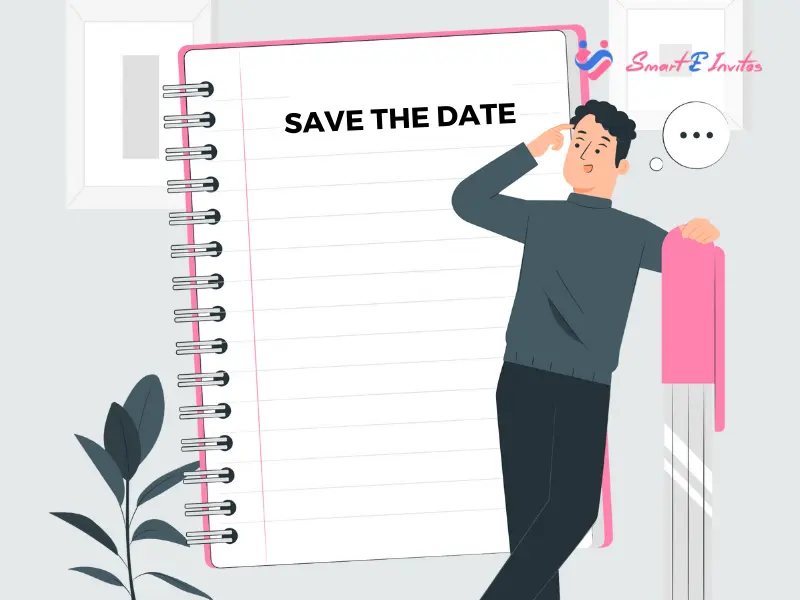 Save-the-dates serve as a preliminary announcement of your wedding date, allowing guests to mark their calendars. You should send them six to eight months in advance, especially if you are looking for a destination wedding.
Wedding Season
Consider the wedding season when sending E- invitations. Certain months, such as June and September, are popular for weddings, so sending invitations earlier may ensure better attendance.
RSVP Deadline
To efficiently plan your wedding, set an RSVP deadline on the invitations. This will give you ample time to finalise arrangements and make necessary adjustments based on the number of confirmed guests.
Eight to Twelve Months Before
After getting engaged, you can announce the news to family and friends through engagement announcements. You can send these informal communications through social media or personalized messages.
Send save-the-date cards to your guests eight to twelve months before the wedding. Include the date, location, and a brief message to inform them of your upcoming celebration.
Start preparing your guest list during this time. Consult with your partner and families to make sure you don't leave out anyone important. Keep track of addresses and contact information for each guest.
Six to Eight Months Before
Finalizing the Guest List
By this time, you should have a finalized guest list. Double-check the list for accuracy and make any necessary adjustments. Consider any budget constraints or venue limitations.
Designing Wedding Invitations
Now it's time to design your wedding invitations. Consider the overall style and essence of your wedding when choosing the design elements. Whether you opt for traditional elegance or modern simplicity, ensure that the invitations reflect your unique personality as a couple.
Four to Six Months Before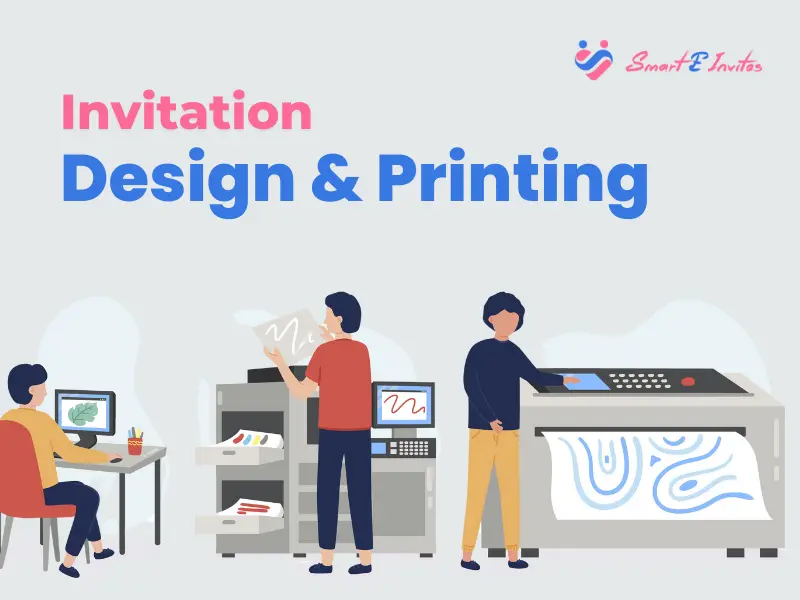 Once you finalize the design, proceed to print your wedding invitations. Choose a reputable printing service or work with a professional stationer to ensure high-quality results. After printing, assemble the invitations, including any additional inserts such as RSVP cards or other details.
Collecting Guests' Addresses
During this time, collect the addresses of your guests. Ensure you have accurate and up-to-date information for each guest to avoid any delivery issues. You can request addresses directly from your guests or use online platforms to streamline the process.
Two to Three Months Before
Assembling and Mailing Invitations
Now it's time to assemble and mail your wedding invitations. Pay attention to details like envelope addressing, stamping, and sealing. Consider using calligraphy or professional addressing services for an elegant touch. Send the invitations at least two to three months before the wedding to give your guests ample time to respond.
Implement a system to track RSVPs efficiently. Whether it's an online RSVP platform or a traditional response card, make sure to keep track of who will be attending. This information will be crucial for finalising guest counts, seating arrangements, and other wedding arrangements.
Two to Four Weeks Before
Follow-Up with Non-Responders
As the RSVP deadline approaches, follow up with guests who haven't responded. A polite phone call or email can help clarify their attendance plans and ensure accurate guest counts.
Finalising Seating Arrangements
With most of the RSVPs received, start finalising the seating arrangements. Consider any special requests or considerations and ensure that each guest has a comfortable and enjoyable experience.
Conclusion
Determining the perfect time to send wedding invitations is a crucial aspect of wedding planning. You can ensure that your invitations reach your guests in a timely manner. This includes considering factors such as guest list, destination weddings, save-the-dates, wedding season, and RSVP deadline. 
Remember to plan ahead, and allow ample time for RSVPs. Also, keep track of guest responses to make informed decisions for your special day.
FAQs
Ques 1. What if I have a destination wedding? How early should I send the invitations?
Ans. For destination weddings, it is crucial to send invitations eight to twelve months in advance. This allows guests ample time to make travel arrangements and plan their attendance.
Ques 2. Can I send save-the-dates via email or social media?
And. Yes, you can send save-the-dates through email or social media as a more eco-friendly and cost-effective option. However, make sure to include all necessary information and ensure that guests can easily save the date in their calendars.
Ques 3. Should I include an RSVP deadline on the invitations?
Ans. Yes, we highly recommend including an RSVP deadline on the invitations. It helps you plan and make necessary arrangements based on the number of confirmed guests.
Ques 4. How should I address the envelopes for a formal touch?
Ans. Consider using calligraphy or professional addressing services for a formal and elegant touch. You can also use handwritten or printed labels to ensure accuracy.
Ques 5. Is it necessary to follow up with non-responders?
Ans. Following up with non-responders is a good practice to ensure accurate guest counts. A polite phone call or email can help clarify their attendance plans and allow you to finalize arrangements accordingly.