Wedding anniversaries are significant dates that commemorate the path of love, companionship, and commitment that a couple has traveled together. You can show your wife how much you care and appreciate her by celebrating this day. If your wife is a pillar of strength in life, you can give the best gift for your wedding anniversary to your wife.
Finding the perfect wedding anniversary gift for your wife that reflects your love and thoughtfulness can be both exciting and daunting. Choosing the best gift for your wife on your wedding anniversary in India for your wife could be challenging. 
After all, you want wedding anniversary gift ideas for your wife to reflect your love and connection with her. The best approach to show your wife how much she means to you is a surprise gift for your wife on your wedding anniversary. To make your task easier, we have compiled a list of the top 10 wedding anniversary gift ideas in India.
These will surely give a cherished feeling to your wife on your wedding anniversary. If you add a few thoughts, your gift ideas for your wife on your wedding anniversary will be appreciated. 
Know The Top 10 Wedding Anniversary Gifts For Your Wife
Whether you are looking for something sentimental or practical, the best wedding anniversary gift for your wife is out there. Here are a few of the best gifts for your wife on your wedding anniversary.
1. Time Capsule of Love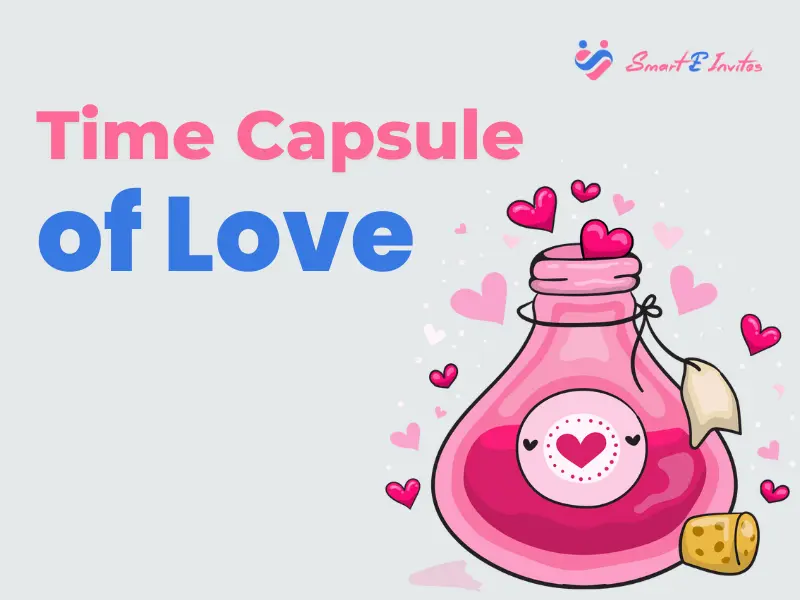 Create a time capsule of your love by collecting mementos and items that represent your journey together. It could include movie tickets from your first date, a piece of clothing she wore on a special occasion, or souvenirs from your travels. You can place these items in a beautifully decorated box, and write a heartfelt letter to your wife, detailing your hopes and dreams.
You can decide on a specific date in the future when you will open the time capsule together. It can allow you to relive the memories and see how far your love has grown. This can be a memorable wedding anniversary gift for your wife.
2. Subscription Box of Her Interests
If your wife has specific hobbies or interests, consider gifting her a subscription box related to those passions. Whether she loves reading, gardening, crafting, or beauty products, there are subscription services that cater to various preferences. A monthly surprise delivered to her doorstep will not only show that you know and appreciate her interests.
Even she will keep the celebration going beyond the anniversary day. This would be the best gift for your wedding anniversary to your wife.
3. Thoughtful Letter or Poem
In the age of digital communication, a handwritten letter or poem stands out as an intimate and thoughtful gesture. You can pour your heart out in a heartfelt letter, expressing your gratitude for everything she does and your love for her. If you are creatively inclined, try composing a heartfelt poem, encapsulating your feelings for your wife and your journey together.
For this purpose, you can use a jar of love notes. Women appreciate it when their partners show their emotions in unique ways, and this love jar is all about looking gorgeous. This jar can be tailored to your preferences, and you can fill it with delicious delicacies like chocolates and other sweet snacks. Additionally, the adorable love notes filled in it should praise and express your love for her and thank her for these great days in life.
4. Jewellery with a Personal Touch
Jewellery has long been a thoughtful gift for your wife on your anniversary. To make it more meaningful, you can choose a piece that reflects your wife's tastes and preferences. You can customize the jewelry with her birthstone or engrave a heartfelt message or your wedding date on the back.
This personal touch will add sentimental value to the gift and show her that you put in extra effort to make it special. A wonderful way to express your gratitude to your wife on this special day is by giving her a 10-gram pure silver coin. This is the best gift for a wife for a wedding anniversary because it is a personalized and distinct coin. The coin is the ideal method to express your gratitude for the one you care about. It will surely cherish your wife for a very long time.
5. Personalized Photo Album or Scrapbook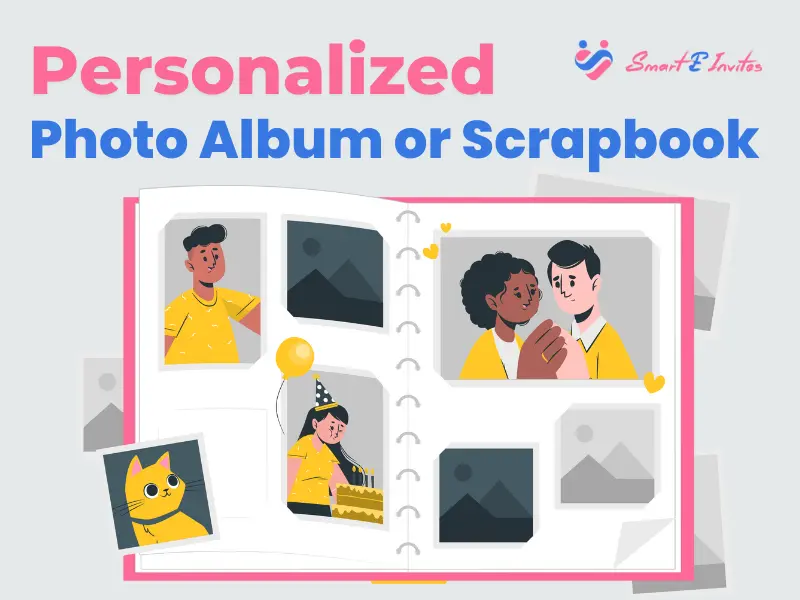 A personalized photo album or scrapbook is the best gift on a wedding anniversary that captures the cherished memories of your journey together. You can compile photographs from your wedding day to the present, including special moments, vacations, and milestones.
Also, you can write heartfelt notes or short anecdotes beside each photo. While looking at it, you both can enjoy the past wonderful times that you have shared. You can add sweet emojis and love words to improve its appearance. Additional pages and images from your upcoming anniversaries can be added later in this. This thoughtful wedding anniversary gift for your wife will undoubtedly touch your wife's heart and serve as a beautiful keepsake. 
6. Romantic Getaway
You can surprise your wife with a romantic getaway to a destination that holds sentimental value for both of you. Whether it's a cozy cabin in the mountains or a luxury beach resort, a well-planned getaway offers a chance to create new memories. It also helps to reconnect as a couple. The uninterrupted time together will strengthen your bond and remind you both of the love.
A creative wedding anniversary gift for your wife is a stunning travel map of all the places you have met or travelled to together. You can mark the locations on the map with lovely notes. This sentimental wedding anniversary gift for your wife will also make art for your home and a priceless memory for the two of you. Your wife will without a doubt appreciate your kind act and love you even more for it.
7. Meaningful Artwork or Home Decor
You can select a beautiful piece of artwork or home decor that holds significance for your relationship. It could be a painting or a sculpture that represents a shared interest or a cherished memory. Alternatively, you can choose a decorative item like a customized wall art with both your names or initials.
This wedding anniversary gift for my wife will add a personal touch to my home and serve as a constant reminder of my love. A memorable anniversary can be celebrated and expressed your love with Wooden Couple Alphabet LED Lamp. The two LED lights in this wooden lamp each have a personalised alphabet and name of your choice. It has the dimensions 18x2x9 inches and will look lovely in any home. On your special day, you can surprise your loved one with this wedding anniversary gift.
8. Hair Styler
When looking for a device that can help you create numerous looks, the Hair Styler is a fantastic option. A straightener, curler, crimper, conical curler, and volume brush are included in different hair stylers. The ceramic-coated straightener gives hair a smooth, frizz-free finish, while the 19mm curler makes lovely curls.
The conical curler is ideal for producing gentle waves, while the crimper aids in giving the hair texture. This is also a meaningful wedding anniversary gift for your wife. 
9. Mr. and Mrs. Ceramic Mugs with Heart Shape Saucer
Your lovely wife will grin when she sees this set of two pottery mugs and saucers. The saucers on the cups have a special heart shape, which gives these ceramic items a charming touch. They will undoubtedly be appreciated for many years to come and are ideal for pouring tea, coffee, and other beverages.
The cups and saucers' vivid red colour will offer a lively touch to any kitchen. These mugs and saucers are the best wedding anniversary gifts for any occasion. It will serve as a constant reminder of your affection and gratitude for your sweetheart.
10. Couple Pillow Cases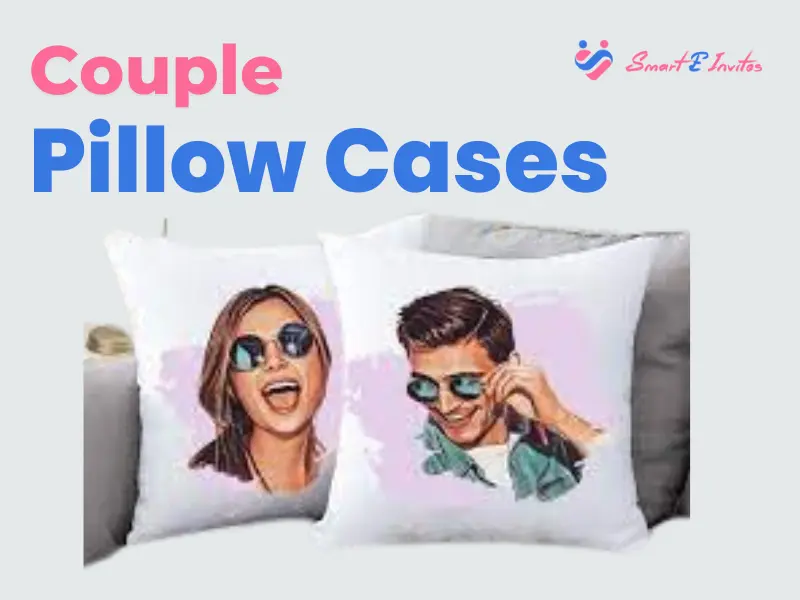 A pair of couple's pillows is a sweet wedding anniversary surprise gift for wife because they are so cute and cuddly. You can choose a pair of cushions to surprise your wife among those with amusing quotations and romantic messages for couples. Also, you can also utilize these days to give your family and friends important marriage objectives while you are in bed.
You can also include a photo magnet, a teddy bear, a cushion filler, and an artificial rose in your good wedding anniversary gifts for your wife. The premium cotton cushion filler is ideal for giving your sofa or armchair a little extra softness because it is comprised of high-quality materials. The teddy bear will make your wife feel like a kid again because of the soft plush fabric. The artificial rose is composed of fine silk and is ideal for giving the space a romantic feel. 
Conclusion
You should celebrate your love and commitment to your wife on your wedding anniversary. You can show your gratitude and appreciation for all the love and support she gives to your life by selecting a thoughtful gift. The idea is to demonstrate that your gift is sincere, whether it's a personalized photo album, a romantic holiday, or a moving book. Always keep in mind that thinking and work go a long way towards making your wedding anniversary a treasured and special occasion for you both.
FAQs
Ques 1. What is the best wedding anniversary gift for my wife?
Ans. Greeting cards are among the best gift for a wedding anniversary because they can make her feel unique. Jewellery is also the best anniversary gift for a wife from her husband. Jewellery item is a gift that will never go out of style.
Ques 2. What may a husband give his wife as a gift on his wedding anniversary?
Ans. One romantic gift for your lady that will always be in style is a bouquet of flowers. By subscribing to the flower delivery service BloomsyBox, you may give your spouse seasonal, farm-to-vase blooms.
Ques 3. How can I make my wife feel romantic on my wedding anniversary?
Ans. Sending your wife a text message expressing your love and missed her is the simplest way to romance her and make her smile. Get her flowers or scatter tiny messages around the house as a gesture of your goodwill. While she watches TV, prepare dinner for her or give her a foot massage.