A wedding anniversary is a unique occasion that gives married couples the chance to reflect on their relationship. It shows one another how much they love and appreciate them. Finding the anniversary gift for your husband that he'll love will help you celebrate your spouse on this special day. Additionally, it makes the moment even more special. You can plan a romantic dinner for two and prepare a special meal or go on a weekend getaway together.
The heartfelt wedding anniversary gifts for your husband make your anniversary date to the next level. It is a good idea to keep your husband's interests in mind when looking for the ideal gift for him. You can find the best wedding anniversary gift for your husband that is particular to him. By giving a personalized present, you can go above and beyond. A marriage anniversary gift for a husband should also be well-made and long-lasting so that he can use it for years. We have put up a list of the best gift for the husband on the wedding anniversary. They are of the greatest caliber and cater to a variety of preferences and passions. 
In this blog, we will explore a range of the best anniversary gift ideas for your husband on your wedding anniversary. Whether you are celebrating your first anniversary or 25th, these romantic wedding anniversary gifts for your husband will feel him special. The surprise gift for your husband on your wedding anniversary enables you to show love for your husband and deepen your bond.
Different Categories Of Wedding Anniversary Gift Ideas For Your Husband
Here you can get marriage anniversary gift ideas for your husband in the following categories.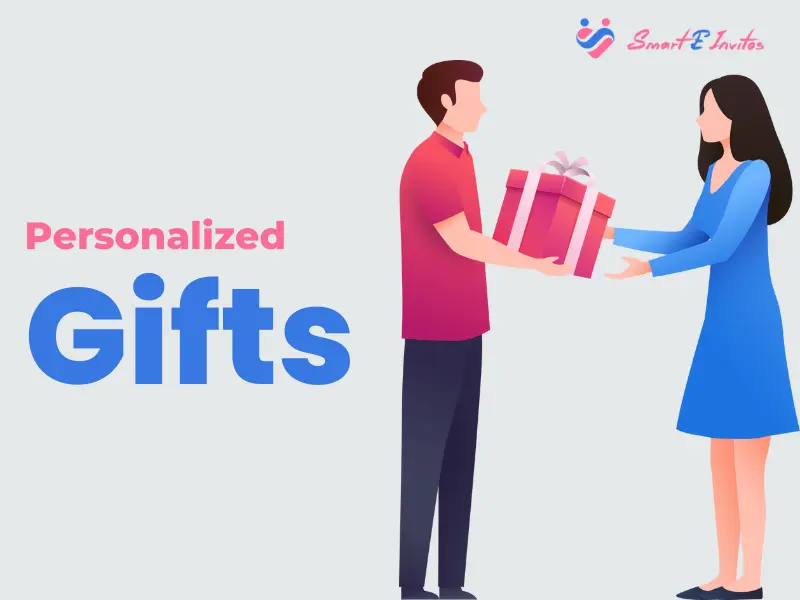 A personalized wedding anniversary gift for your husband is a wonderful way to demonstrate your thoughtfulness. It creates a meaningful keepsake for your husband. You can consider customized items such as engraved cufflinks, a monogrammed leather wallet, a personalized watch, a personalized docking station, and others. These gifts not only showcase your attention to detail but also add a touch of sentimentality to the occasion.
Experiences and Adventures
Creating lasting memories together can be incredible and creative gift ideas for the husband on the wedding anniversary. You can consider planning a surprise trip, a romantic weekend getaway, or a thrilling adventure that aligns with your interests. Whether it is exploring a new city, going on a hike, or trying a new activity like skydiving, sharing experiences will strengthen your bond. It also provides an opportunity for quality time together.
Is your husband passionate about a particular hobby or interest? You can show your support and appreciation by gifting him something related to his favourite pastime. Whether he loves photography, golf, cooking, or painting, you can buy high-quality equipment, tools, or accessories that will enhance his enjoyment of the hobby. This thoughtful gesture not only reflects your understanding of his passions but also encourages him to continue pursuing them.
Sometimes, the best gift for a wedding anniversary for your husband is those that hold sentimental value. You can consider creating a personalized photo album or a scrapbook documenting your journey as a couple. You can include significant moments, milestones, and handwritten notes expressing your love and gratitude. Another idea is to compile a playlist of songs that hold special meaning to both of you. Such keepsakes evoke memories and emotions, serving as a constant reminder of your enduring love.
Subscription services offer unique wedding anniversary gifts for husbands that keep on giving throughout the year. You can consider a subscription box tailored to your husband's interests, such as a gourmet coffee subscription, or a monthly book delivery service. These thoughtful wedding anniversary gifts for your husband provide ongoing surprises and allow your husband to explore new products. 
Try These Top 10 Anniversary Gifts For Your Husband
The list of top anniversary gifts for the husband is given below. You can opt for one of the best wedding anniversary gifts for your husband to feel your love and passion towards him. 
Upgrade your husband's wardrobe with stylish fashion pieces and accessories. Over the past few years, pajamas have essentially served as the uniform; you may even don them on your anniversary. So why not treat him to a new pair of stylish and comfortable loungewear? This lounge pant is soft enough to sleep in (thanks to the cotton-stretch design) but is also well-tailored enough to go on a weekend outing or errand run. These personalized wedding anniversary gifts for the husband not only enhance his personal style but also provide him with versatile and timeless pieces.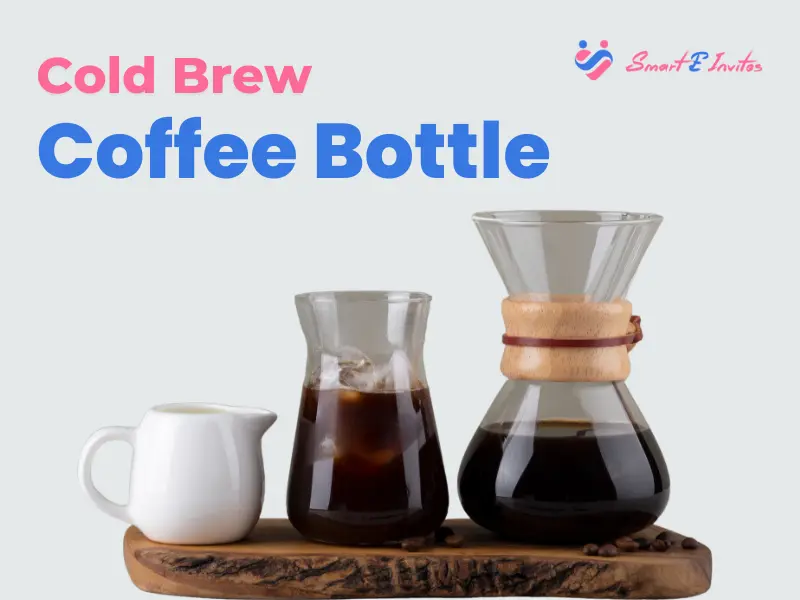 If a significant amount is spent on the neighborhood barista each month, get your husband Cold Brew Coffee bottle so he can make his own coffee at home. There is a built-in mesh filter. Just combine the grounds and water in the sturdy glass carafe and let it brew for eight hours. Pour through the carefully constructed tapered silicon top to start the caffeine infusion. This is one of the practical wedding anniversary gifts for a husband to make his days with comfort. We hope that your husband will utilize and treasure it without a doubt time and time again.
If your husband is a tech enthusiast and has many technical gadgets in hand then this unique wedding anniversary gift for your husband is for you. You can give him a stunning leather folio that is both gorgeous and protective to keep all of his gadgets secure. It is made of vegan leather and features a zip-around clasp, an internal slide pocket big enough to fit an iPad or notebook, several card slots, and others. You can choose from colours like black, walnut, elegant stripes, or a window pane design, and you can even add a monogram with foil debossing. 
The mini projector would be helpful for making an anniversary date at home or a weekend movie night. Your house may be converted into a cinema theatre in an instant by painting a blank wall or installing a screen. The mini projector links to your laptop or smartphone or over WiFi. It has a USB or lightning port so that you can stream your documentary or films with ease. The wide-angle HD (High-display) lens also provides a clear and bright viewing experience. If your companion enjoys films or if the two of you enjoy going on date nights, this is the best gift for your husband for your wedding anniversary.
Personalized Docking Station
The wooden personalized docking station is stylish and practical. This wedding anniversary surprise gift for the husband makes it ideal for his working-from-home arrangement or as a nightstand staple. It is made from all-natural ash tree wood in the stain of your choosing. This has a place to hold and charge a phone and a watch in addition to a multi-use tray to hold small items. It can be customised even further by engraving your husband's name on it.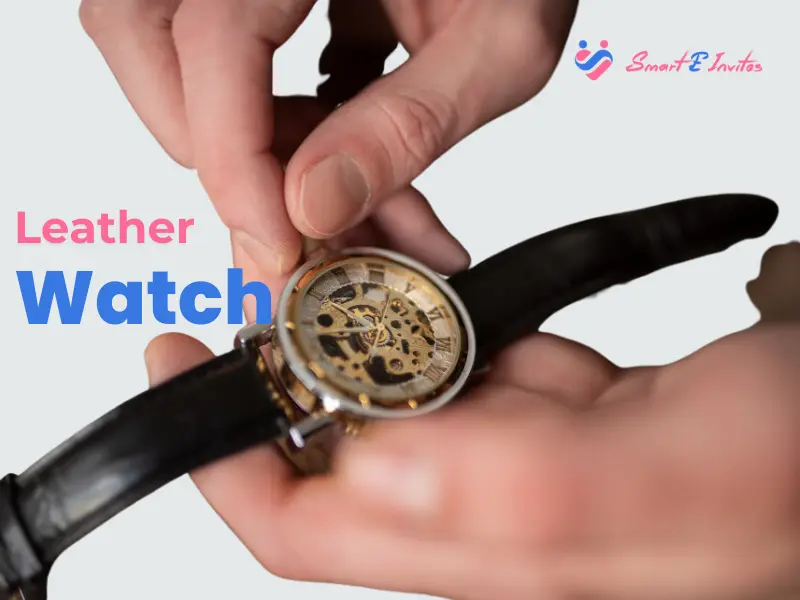 There is not a husband's marriage anniversary gift more traditional than a watch, and an anniversary is the perfect moment to give one. After all, you are commemorating your entire life together! You can choose a very gorgeous leather watch with stylish and contemporary elegance provided by a sleek leather strap. It can have a traditional chronograph watch display (with sapphire crystal for clarity). It is practical, stylish, and certain to last through many upcoming anniversaries thanks to its vintage-inspired accents and day and month windows.
It's crucial to take your husband's interests, pastimes, and preferences into account when choosing a gift for your husband on your first wedding anniversary. You might give your spouse a collection of books by his favourite author if he enjoys reading, music, or movies. You could even give him a vinyl record by his favourite musician or a Blu-ray box set of one of his favourite TV shows. He can be entertained and indulge in his passions with these affordable wedding anniversary gifts for husband.
Sports Or Hobby-Related Gifts
If your husband is passionate about sports or has a particular hobby, the best marriage anniversary gift for husband would be one that enhances his interests. It could be signed memorabilia from his favourite sports team and equipment for his hobby (such as a cricket kit). Also, you can gift him tickets to a game or concert he has been looking forward to attending.
Experiences and Adventures
You can create lasting memories by planning a surprise trip or an adventurous experience. It could be a weekend getaway to a destination he is always wanted to visit. This surprise wedding anniversary gift for husband can include a hot air balloon ride, a cooking class, or a sports car driving experience. These gifts offer an opportunity to bond and enjoy quality time together.
Gourmet Treats and Fine Spirits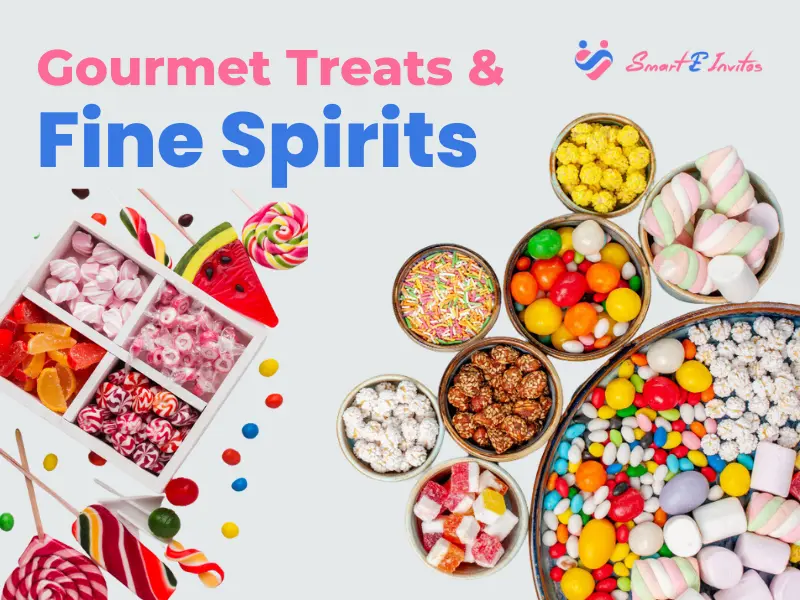 If your husband is a foodie or enjoys fine spirits, you can plan gourmet treats or a selection of his favourite wines, whiskeys, or craft beers. You could also arrange a romantic dinner at a high-end restaurant or surprise him with a home-cooked meal featuring his favourite dishes. In addition, you can also consider wedding anniversary wishes for husband gifts on the table.  
Conclusion: Best Gift For Husband On Marriage Anniversary
Selecting a meaningful wedding anniversary gift for husband involves understanding his interests, passions, and preferences. Whether you choose a personalized keepsake or an exciting adventure, the key is to choose one that reflects his personality. Also, it can demonstrate your love and appreciation. The chance to spend time together, remember the past, and anticipate the future is always the beautiful part of the celebration. By considering your gift selection, you will create a memorable anniversary experience that celebrates your love and strengthens your relationship.
FAQs
Ques 1. How do I celebrate our anniversary with my husband?
Ans. You can arrange a romantic wedding anniversary gift for your husband. This marriage anniversary husband gift should be captivating to bring wider smiles to the husband's face.
Ques 2. What can be the surprise for my husband on our wedding anniversary?
Ans. It would be best if you had a good ink pen and coloured sticky notes. Stick the sticky notes around the house, leaving your husband messages and love words you wrote for him on them. Your spouse will feel incredibly appreciated when he walks into the house as soon as he wakes up.
Ques 3. What is a thoughtful gift for your husband on a wedding anniversary?
Ans. Wedding anniversary gifts for husband can be any sentimental keepsakes, hobby-related gifts, customised products, and others.